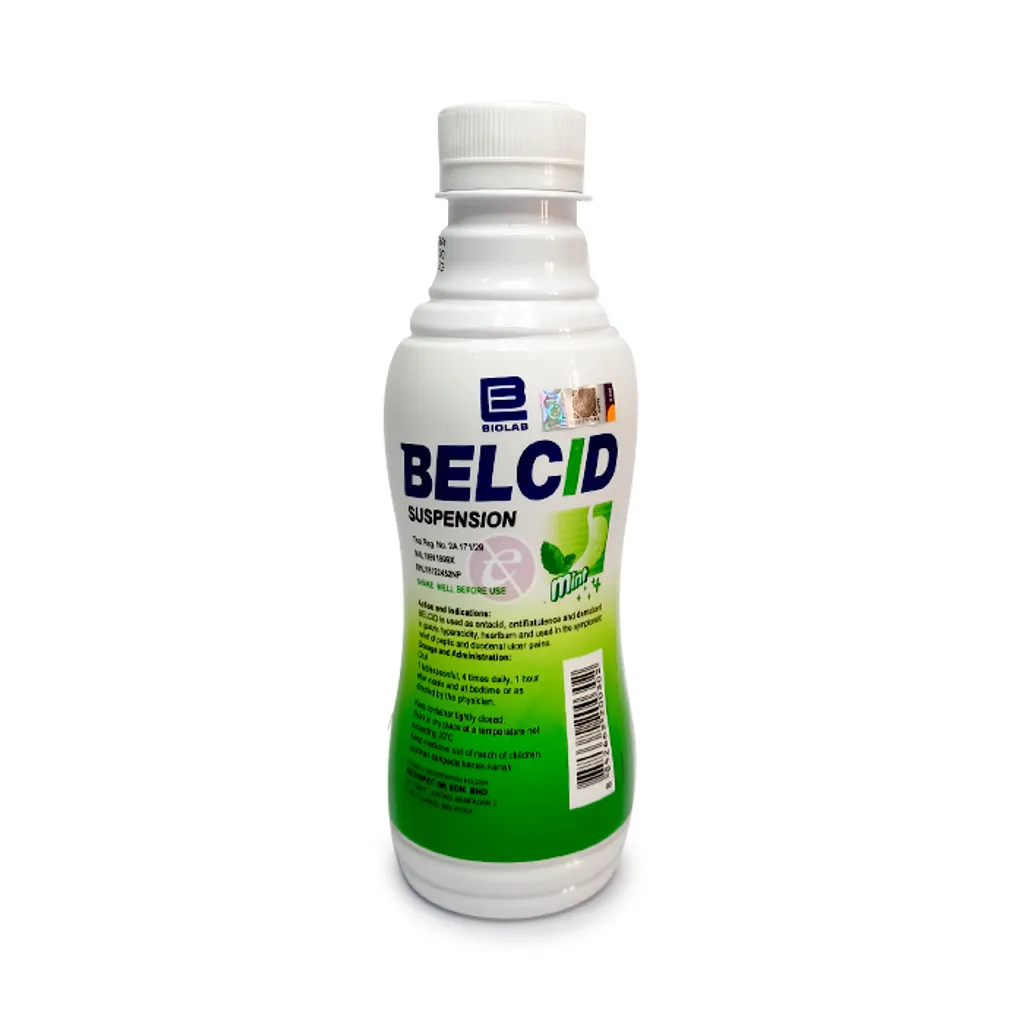 (000045) Belcid Susp x 240ml
PRODUCT DESCRIPTION
Belcid Suspension is used for Stomach acid, Heartburn, Painful pressure, Hiccups, Peptic ulcer pain, Sour stomach and other conditions. Belcid Suspension works by neutralizing the acids released in the stomach; neutralizing the acid in the stomach; acting on inner lining of intestine and allowing gas bubbles to come together;
DOSAGE AND ADMINISTRATION
1 tbsp (15 mL) qds. Should be taken on an empty stomach: Take 1 hr after meals & at bedtime.
INGREDIENTS
Belcid Suspension contains Aluminium Hydroxide, Magnesium Hydroxide and Simethicone as active ingredients.
USES
Belcid Suspension is used for the treatment, control, prevention, & improvement of the following diseases, conditions and symptoms:
Stomach acid Heartburn Painful pressure Hiccups Peptic ulcer pain Sour stomach Increases water in the intestines Swelling in the abdomen Belcid Suspension may also be used for purposes not listed here.