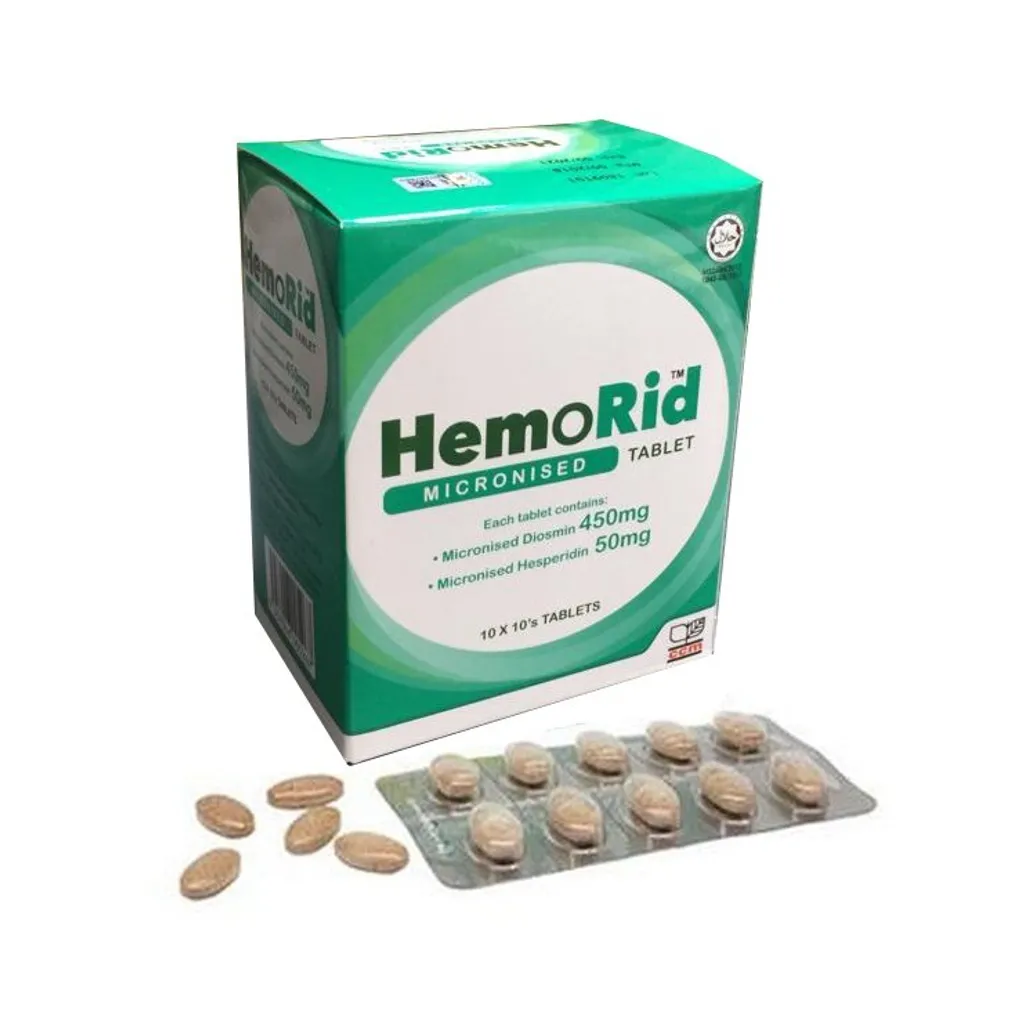 (000196) Hemo Rid Tabs 10x10s
Composition
Each tablet contains Micronised Diosmin 450mg and Micronised Hesperidine 50mg
Indication
For the treatment of chronic hemorrhoids and acute hemorrhoidal attacks. Treatment of organic and idiopathic chronic venous insufficiency of the lower limbs with the following symptoms: heavy legs, pain and noctural cramps.
Dosage and Administration
Chronic Hemorrhoid: 2 tablets daily to be taken after meals
Acute hemorrhoidal Attacks:6 tab/day for the 1st 4 days, then 4 tab/day for 3 days.
Chronic Hemorrhoid: 2 tablets daily to be taken after meals