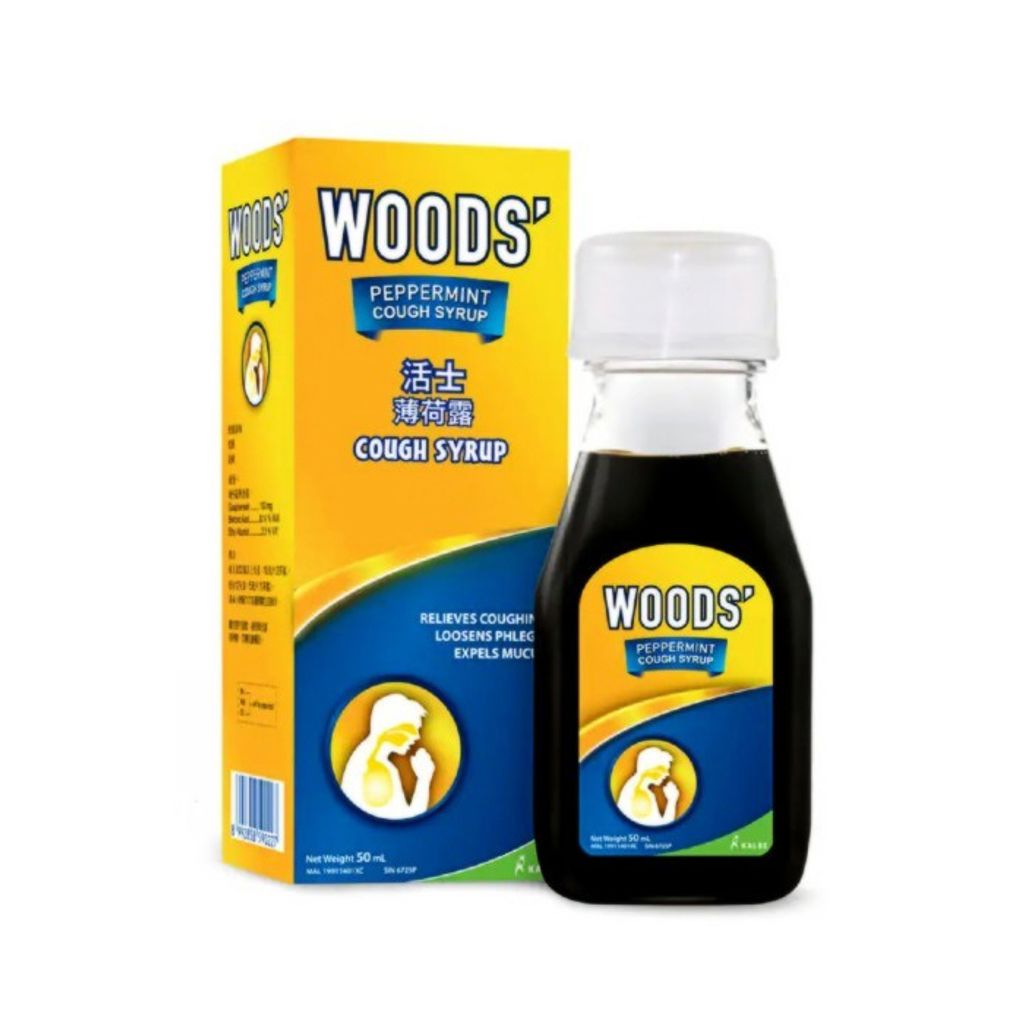 (000295) Woods Pepemint C/S x 50ml (A)
WOODS' Peppermint Cough Syrup provides relief of wet, productive cough. It helps loosen phlegm and thins bronchial secretions to rid bronchial passageways of bothersome mucus and make cough more productive.
Direction for Use
Adult and Children 12 years and above: 10ml (2 teaspoons). Children 6 to 12 years: 5ml (1 teaspoon).
Ingredients
Each 5ml contains: Guaiphenesin 100mg, Benzoic Acid 0.14% w/v, Ethyl Alcohol 2.5% v/v
Contra Indication
No known contra-indications except in cases where individuals show hypersensitivity to ingredients contained in the formulation.
Caution
Store at room temperature. Protect from direct sunlight. Keep container tightly closed. Keep out of reach of children. Consult a doctor if cough persist.