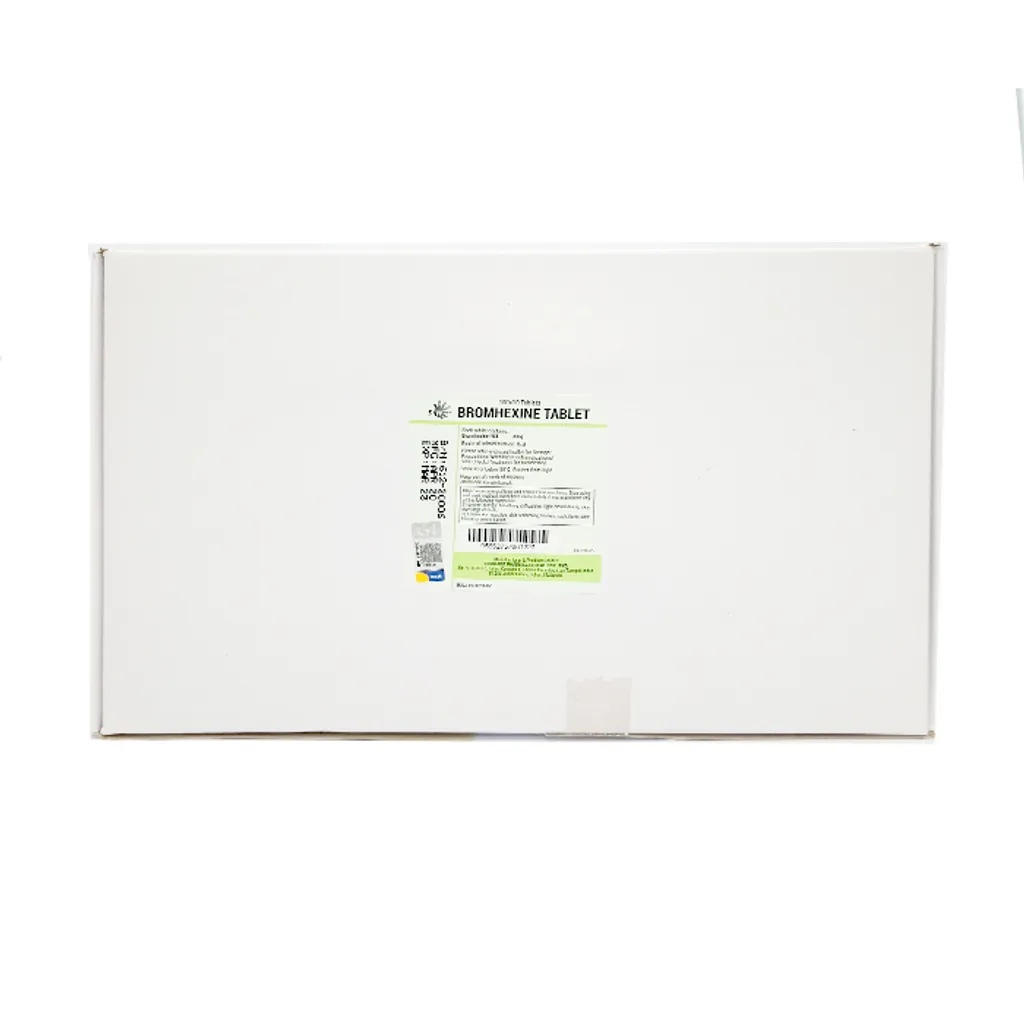 (000306) Bromhexine Tabs 100x10s (SW)
Note :
Produk ini hanya boleh dibeli di cawangan Farmasi Ehsan dan belian secara borong berlesen sahaja.
Contents
Bromhexine HCl.
Indications/Uses
It is indicated in bronchitis and other respiratory conditions as an aid to expectoration.
Dosage/Direction for Use
Adult: 8 to 16 mg three or four times daily.
Children 2 to 5 years: 4 mg twice daily.
Children 5 to 10 years: 4 mg four times daily.
Administration: Oral administration.