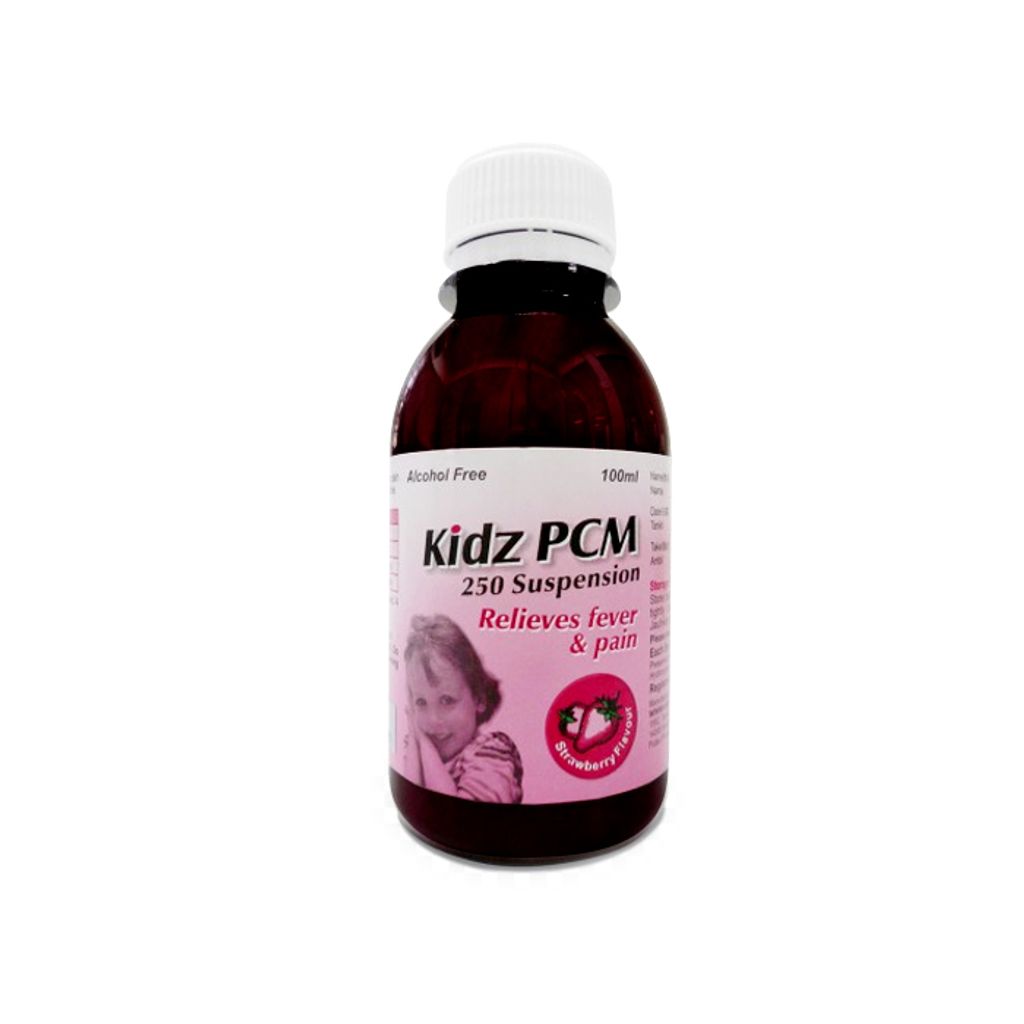 (000429) Kids PCM 250 Suspension x 100ml (Straw)
Kidz PCM Suspension (Strawberry) is used for the relief of fever and mild to moderate pain in children, including headache and toothache.
Dosage: For Fever and Pain:
Children 6 - 12 Years: 5-10ml
Children 1 - 6 Years: 2.4-5ml
Babies 3-12 months: 1.2-2.4ml
Babies 1-3 months: 0.6-1.2ml
Repeat 3 to 4 times a day. DO NOT exceed 4 doses in 24 hours.
Precautions: This preparation contains Paracetamol. Do not take any other Paracetamol containing medicines at the same time.
Allerhy alert: Paracetamol may cause severe skin reactions. Symptoms may include skin reddening, blister or rash. These could be signs of a serious condition. If these reactions occur, stop use and seek medical assisstance right away.