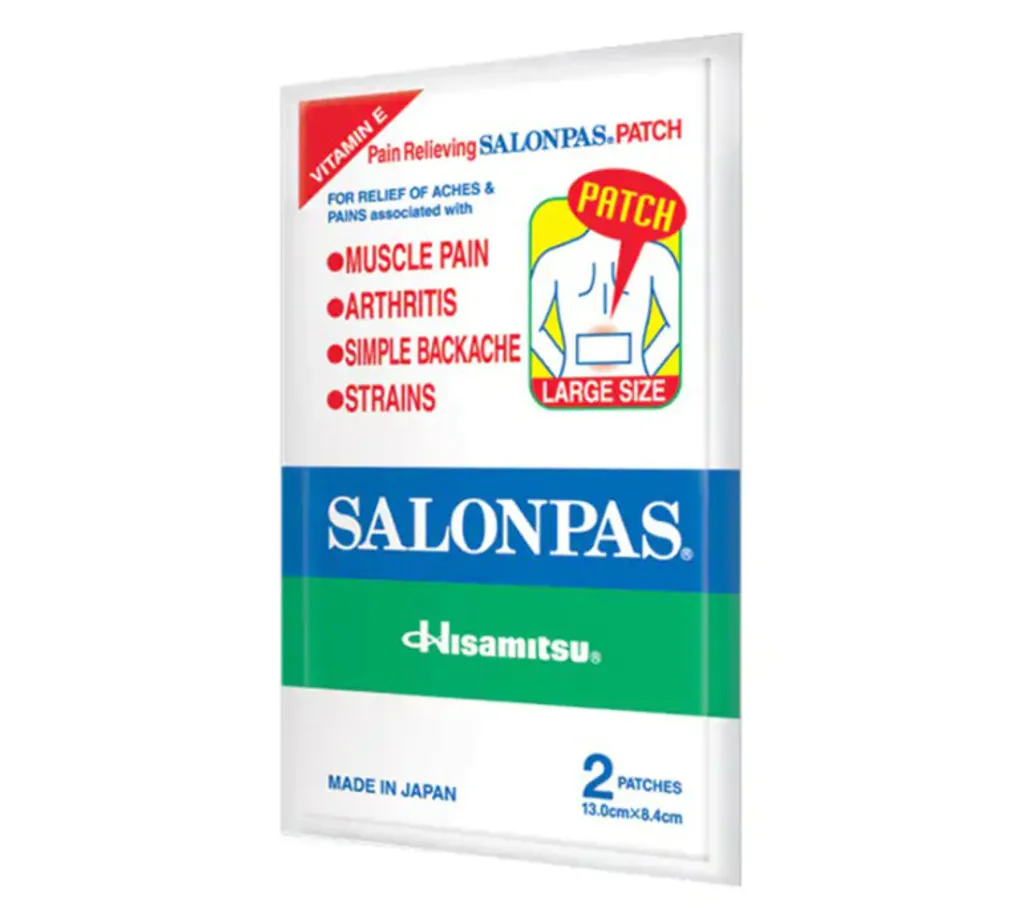 (000442) Salonpas (Large) x 2s
Product Description
For relief of aches and pains associated with : muscle fatigue, muscle pain, stiff shoulder, simple backache, bruises, sprains, strains and arthritis.
Ingredients:
Methyl Salicylate 6.3%, l-Menthol 5.7%, dl-Camphor 1.2%, Tocopherol Acetate 2.0%
Direction for Use:
1) Adults and children 12 years of age and above : clean and dry affected area. Remove from backing film and apply to affected area not more than 3 to 4 times daily. Remove after at most 8 hours. 2) Children under 12 years of age : consult a doctor.