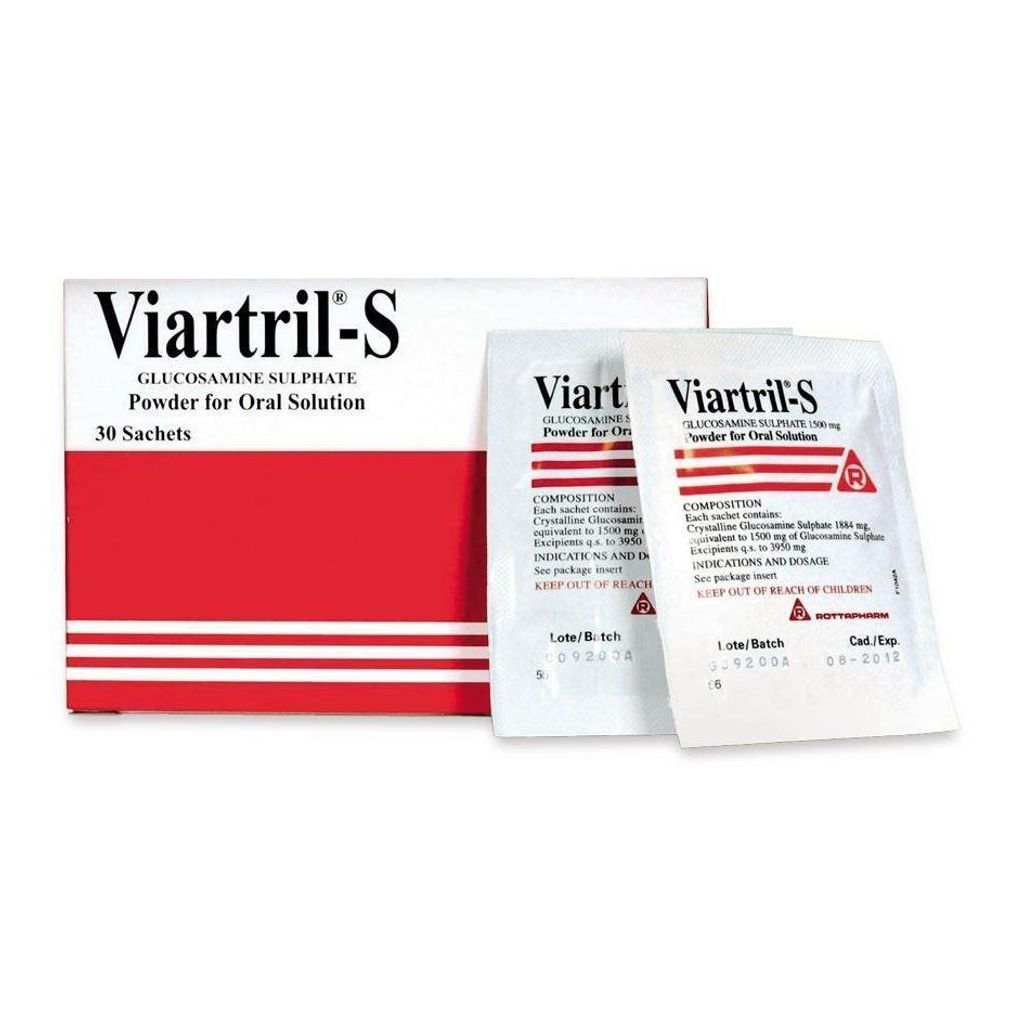 (000552) Viartril-S Sachet 1500mg x 30s
Each sachet (powder to be dissolved in water for oral solution) contains crystalline glucosamine sulfate 1884 mg equivalent to glucosamine sulfate 1500 mg.
Features: Uses :Adjuvant therapy for osteoarthritis eg, pain and function limitation
Directions: 1 sachet dissolved in a glass of water once daily, preferably taken at meals.
Warnings : Hypersensitivity to glucosamine. As the active ingredient is obtained from seafood (shellfish), Viartril-S should not be given to patients who are allergic to shellfish.
The powder for oral solution contains aspartame and is therefore contraindicated in patients with phenylketonuria.
Patients with severe hepatic or renal insufficiency should be monitored while on Viartril-S.
Viartril-S contains sodium 150 mg/daily dose to be taken into consideration by patients on a controlled sodium diet.
EACH sachet contains: Crystalline Glucosamine sulfate (derived from shellfish) 1884 mg equivalent to 1500mg of Glucosamine sulphate