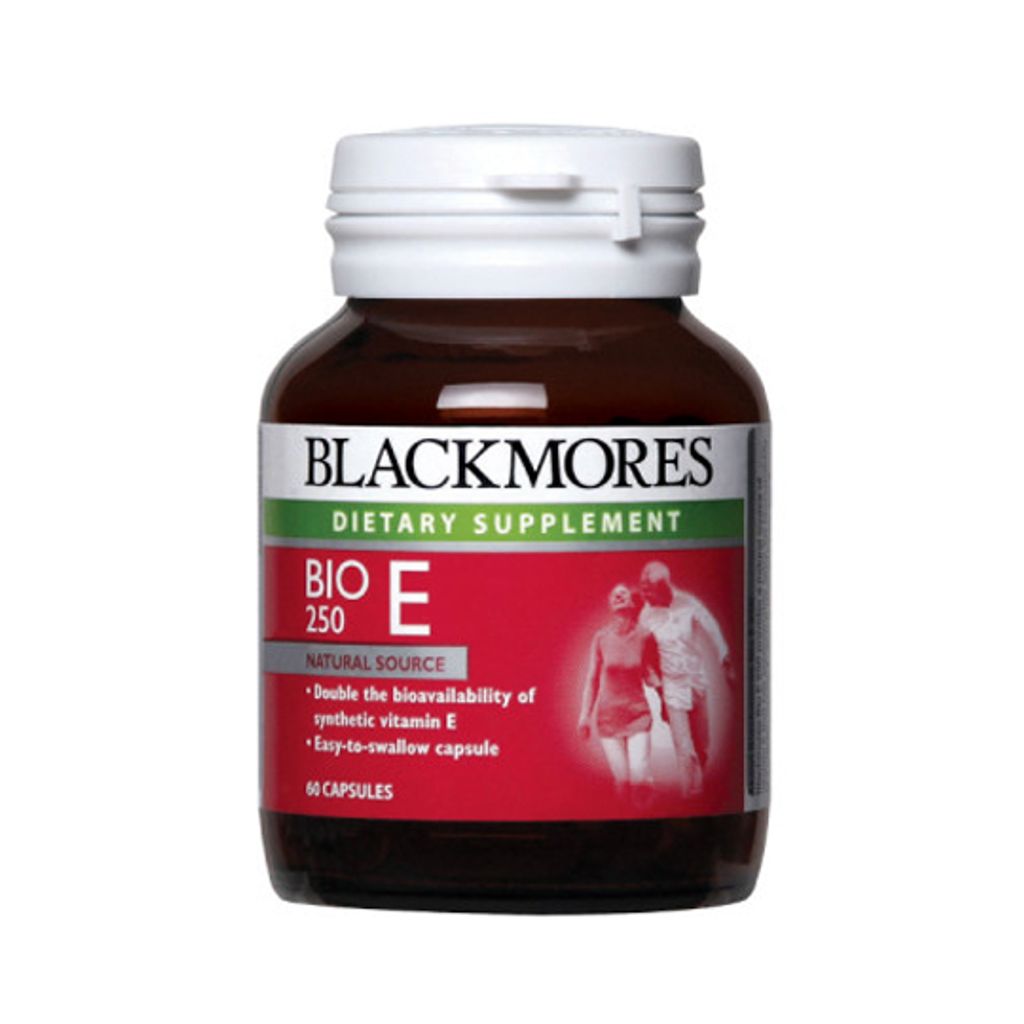 (000822) B/Mores Bio E Caps 250IU x 60s
Product Description
Blackmores Natural E 250 IU contains vitamin E which is an antioxidant and free radical scavenger that helps protect cells from free radical damage. Vitamin E also supports heart health.
Blackmores Natural E 250 is also a source of natural vitamin E which is more available (easily absorbed) and is retained longer in the body, than synthetic vitamin E.
Place of Origin
-Australia
Directions
-Adults – Take 1 capsule 1 to 3 times a day with meals, or as professionally prescribed.
Not suitable for children under 12 years.
Ingredients
Vitamin E (Natural source) 250 IU
d-alpha-Tocopherol 168 mg) 250 IU
No added yeast, gluten, wheat, milk derivatives, preservatives, artificial flavours or sweeteners