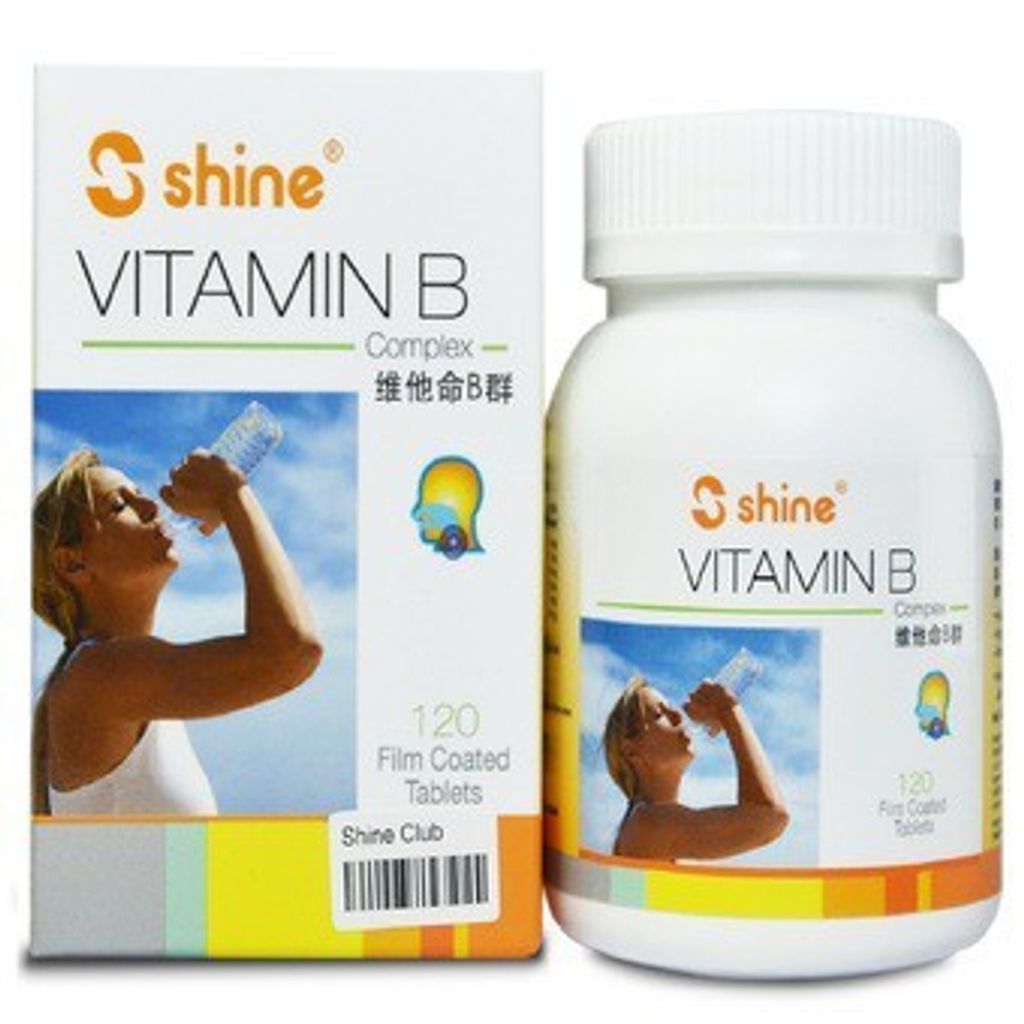 (000851) Shine Vit. B Complex Caps x 120s
The B-complex vitamins are essential for normal metabolic functions and hematopoietic (blood production). B-complex vitamins are necessary for the conversion of carbohydrates, protein and fats into energy for human tissues.
Water-soluble vitamins, B-complex is readily absorbed from the gastrointestinal tract and are not significantly stored in the body, they must be replaced continually to maintain essential tissue levels. The excess will be excreted in the urine.
Features: Film-coated tablet for easy swallowing Helps to convert food into energyIngredients: Vitamin B1 – 10mg Vitamin B2 – 15mg Vitamin B3 – 15mg Vitamin B5 – 5mg Vitamin B6 – 2mg Vitamin B12 – 2mcg The direction of usage: Adult: 1-2 tablets daily