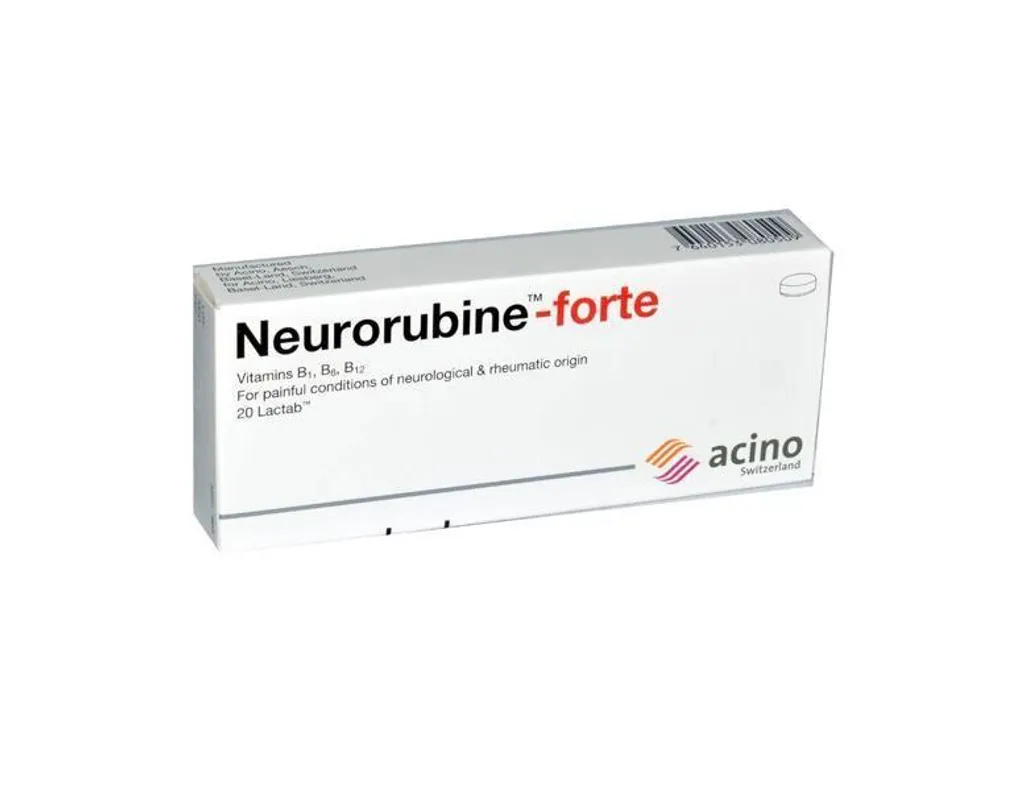 (000864) Neurorubine-Forte Tabs 20x10s
Uses:
For nerve pain, numbness on hand and leg, alcoholic neuritis, diabetic neuritis, trigeminal neuralgia, migraine, arthritis, CV diseases, periarthritis, nervous disorders of various origins.
Ingredient:
Vit B1 200 mg, vit B6 50 mg, vit B12 1,000 mcg
Dosage/ Direction to use:
1-4 tab daily. Severe cases: At the beginning of treatment until pain subsides, 4 tabs daily.