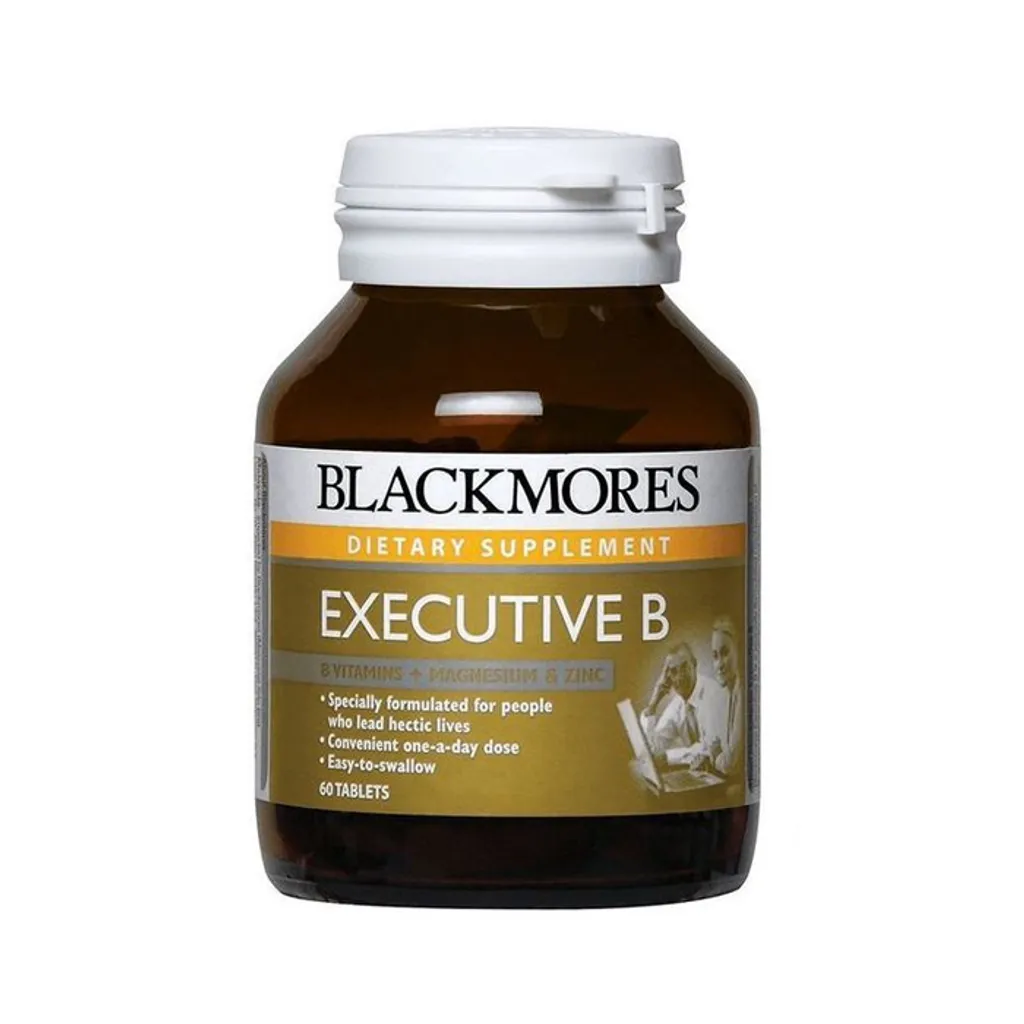 (000880) B/Mores Exec B Caps x 60s
Product Details
Blackmores Executive B Is A Specially Formulated Combination Of B-Group Vitamins And The Minerals Magnesium And Zinc - Important Nutrients To Help Meet The Busy Person'S Daily Requirements. This Formula Is Ideal For People Who Lead A Hectic Lifestyle In A Convenient One A Day Dose.
Directions
Adults – Take 1 Tablet A Day With A Meal
Ingredients
Active Ingredients Per Tablet: Vitamin C (Ascorbic Acid) 180mg , Vitamin B3 (Nicotinamide) 60mg, Vitamin B6 (Pyridoxine Hydrochloride) 10mg, Vitamin B2 (Riboflavin) 8.5mg, Vitamin B1 (Thiamine Nitrate) 7.5mg, Biotin 50mcg, Vitamin B5 (Pantothenic Acid) 20mg, Folic Acid 200mcg, Potassium (From Potassium Sulfate) 75mg, Magnesium (From Magnesium Phosphate) 75mg, Vitamin B12 (Cyanocobalamin) 10mcg, Zinc (From Zinc Sulfate) 15mg No Added Yeast, Gluten, Wheat, Milk Derivatives, Preservatives, Artificial Flavours Or Sweeteners
Storage Information
Store below 30C in a dry place away from direct sunlight
Warnings
Always Read The Label. Use Only As Directed.
If Symptoms Persist, See Your Healthcare Professional