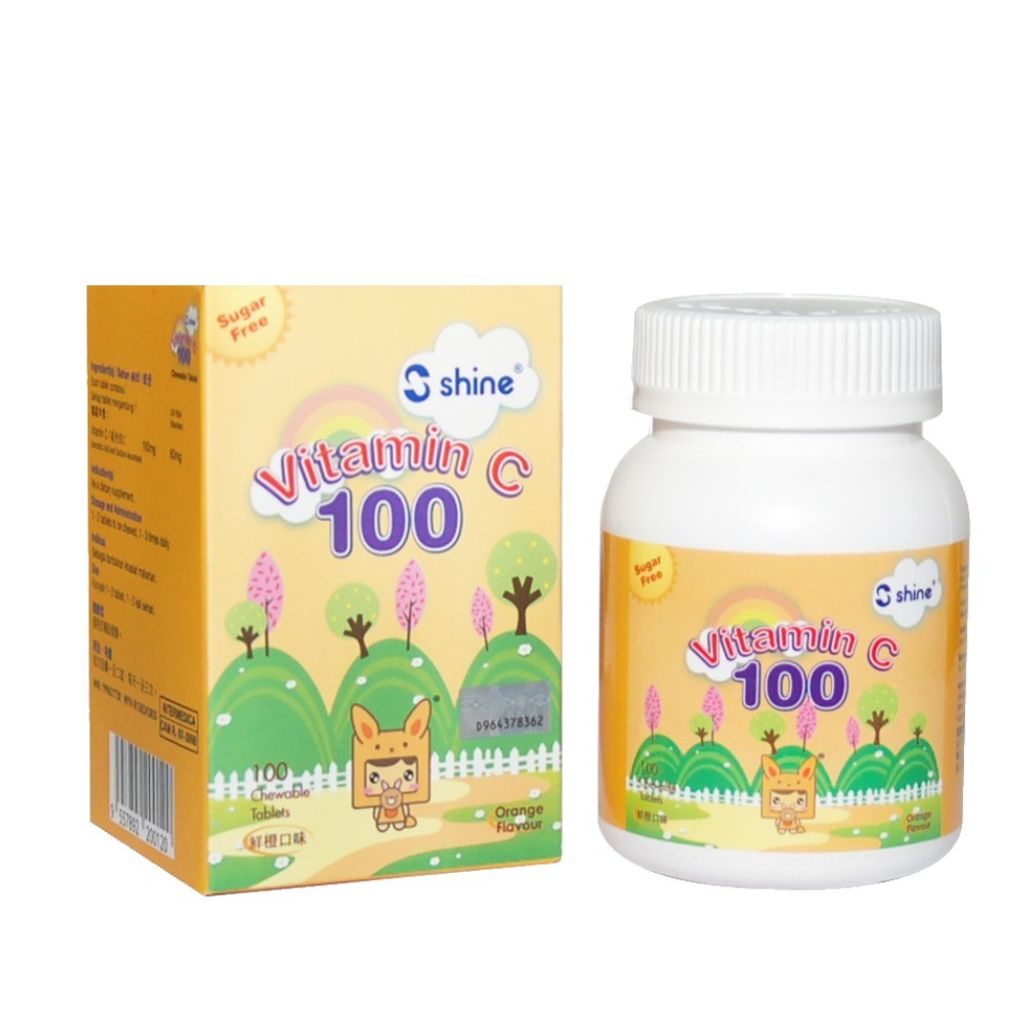 (000912) Shine Vit.C Tabs 100mg x 100s (Orange)
Product Details:
Each chewable tablet contains:
- Vitamin C (Ascorbic Acid and Sodium Ascorbate) - 100mg
Indication / Features:
- As a dietary or food supplement.
- A strong antioxidant to help boost up immune system.A water soluble antioxidant vitamin.
- Sugar-free with delicious orange flavor.
- Helps improving body immune system and disease prevention.
- Suitable for children as a health supplement.