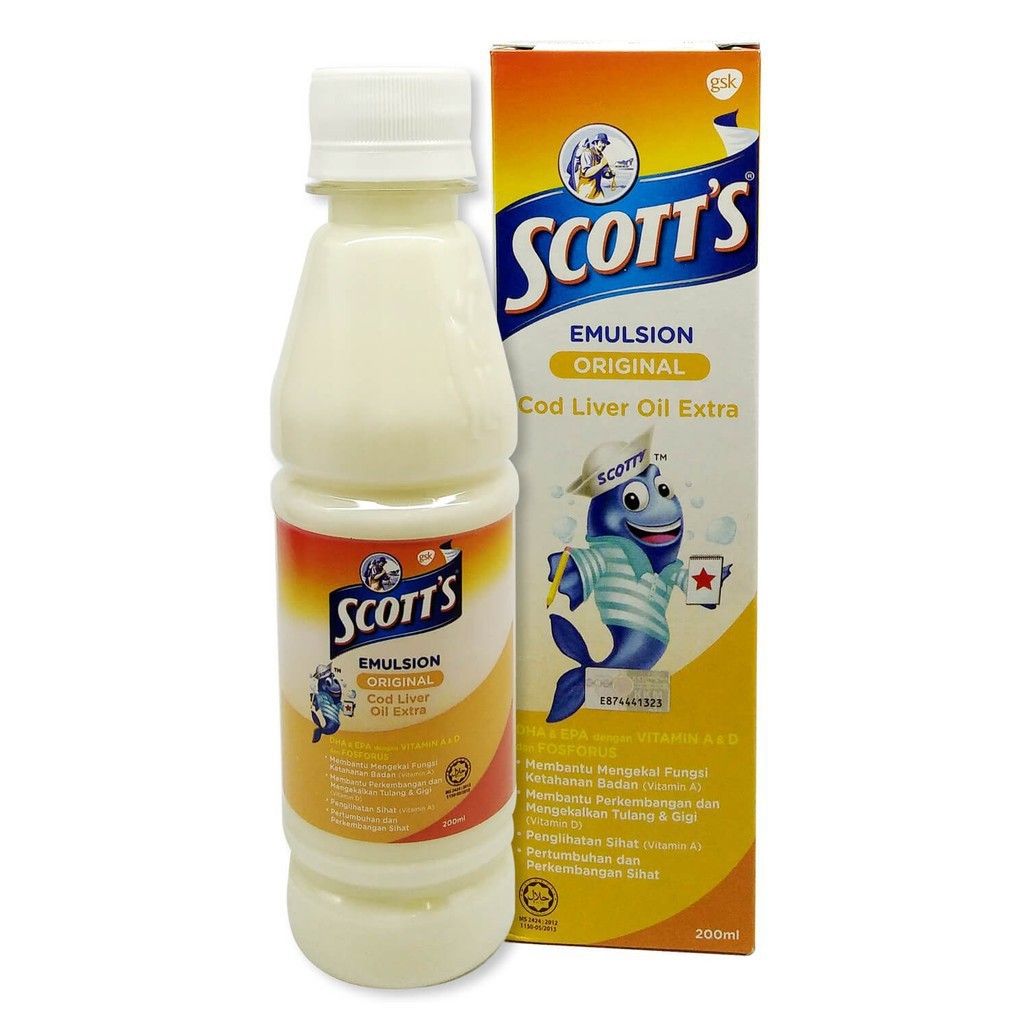 (000926) Scotts Regular x 200ml
Give your child a daily boost with this blend of Cod Liver Oil, containing Omega-3 fatty acids (DHA + EPA), Vitamin A, Vitamin D and Calcium.
Scott's Emulsion Original has 2 times better DHA absorption30* than non-emulsified free flowing cod liver oil. It contains nutrients that can help support your child's brain development and healthy vision.3, 4
Vitamin A and Vitamin D help support normal immune function and healthy growth as well as development.5-7
Calcium is beneficial for strong bones and teeth.8
What's more, Scott's Emulsion is pre-emulsified. This means the Cod Liver Oil in Scott's Emulsion is broken down into tiny droplets that are evenly mixed through the formulation.
These tiny emulsified droplets of oil are closer to the way our body naturally break down oils, so it helps make it easier for our body to digest the nutrients in Scott's Emulsion.9
By giving your child Scott's Emulsion Original daily, you can feel more confident that you are helping to support their healthy growth and development.
* Based on results of iAUCO – 10h value for DHA at 1.96 times greater with Scott's Emulsion Original vs a non-emulsified cod liver oil, in a pharmacokinetic study in 47 healthy adults, to determine and compare the plasma Omega 3 (DHA & EPA) levels after ingestion of Scott's Emulsion Original and a non-emulsified fat.
Dose:
1-3 years: 5ml once a day
4-8 years: 15ml once a day
> 9 years: 15ml thrice a day
Flavour(s):
Original
Scott's Emulsion Original is made from cod liver oil, and contains Omega 3, Vitamin A, Vitamin D.