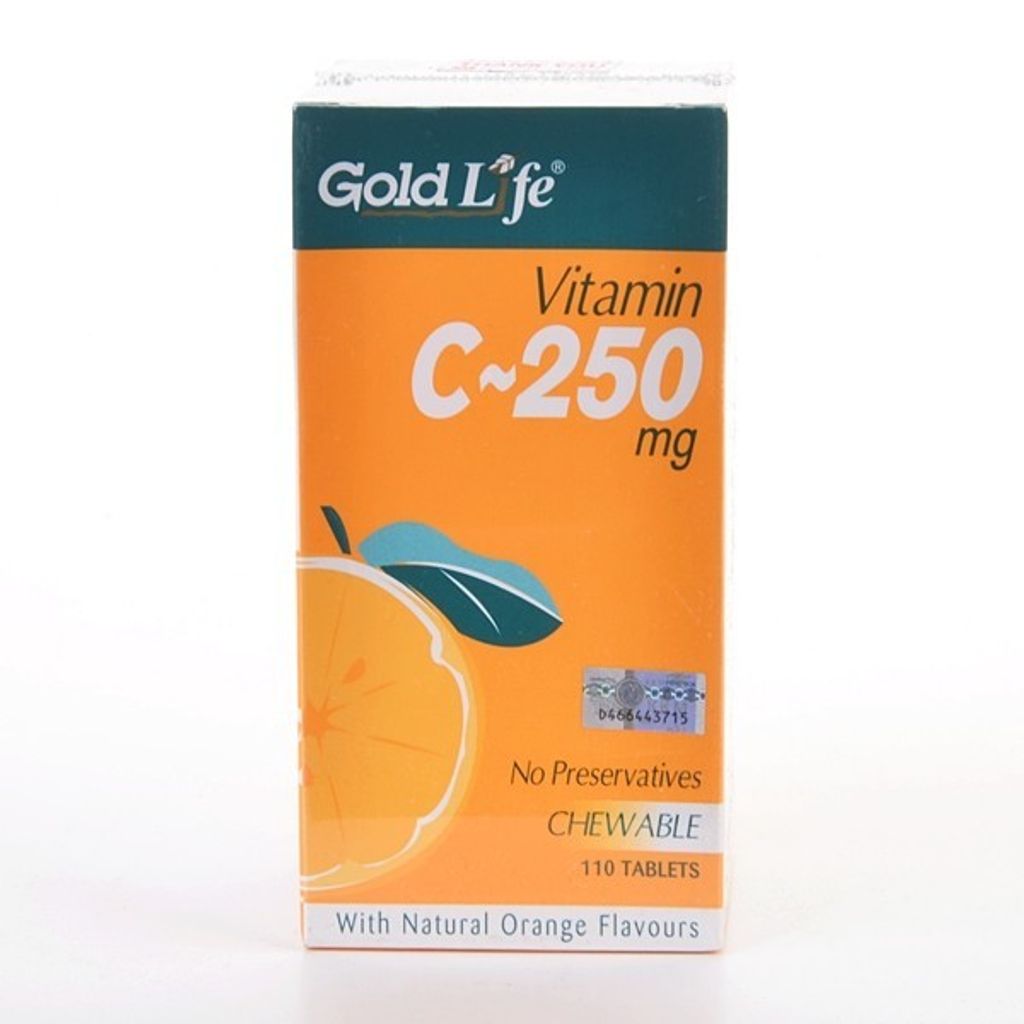 (000951) Gold Life Vit C Tabs 250mg x 110s (O)
PRODUCT DESCRIPTION:
"Gold Life® Vitamin C-250mg is a great tasting, orange flavored chewable Vitamin C supplement, suitable for the whole family including children and diabetics.
Adequate intake and supplementation of Vitamin C are essential for health. Vitamin C provides antioxidant protection from free radicals and plays important role in immune system. It reduces the risk, severity and duration of infectious diseases.
Vitamin C promotes collagen formation, important for skin, gums, bones and teeth. Helps to maintain capillary health."
OVERVIEW:
"Benefits:Prevents and helps treat colds & flu
Promotes formation of collagen, important for skin, gums, bones and teeth
Acts as a powerful antioxidant
Helps overcome physical and mental stress FEATURES: Formulated with buffered Vitamin C, making it gentle on the stomach
Made from direct compressed grade of raw materials to preserve the effectiveness of Vitamin C
Free from glucose and sucrose
No added preservatives"
DOSAGE AND ADMINISTRATION:
"Children (less than 12 years old): 1 tablet daily after meals
Adults:1-3 tablets daily after meals"
MAL20014231XCR