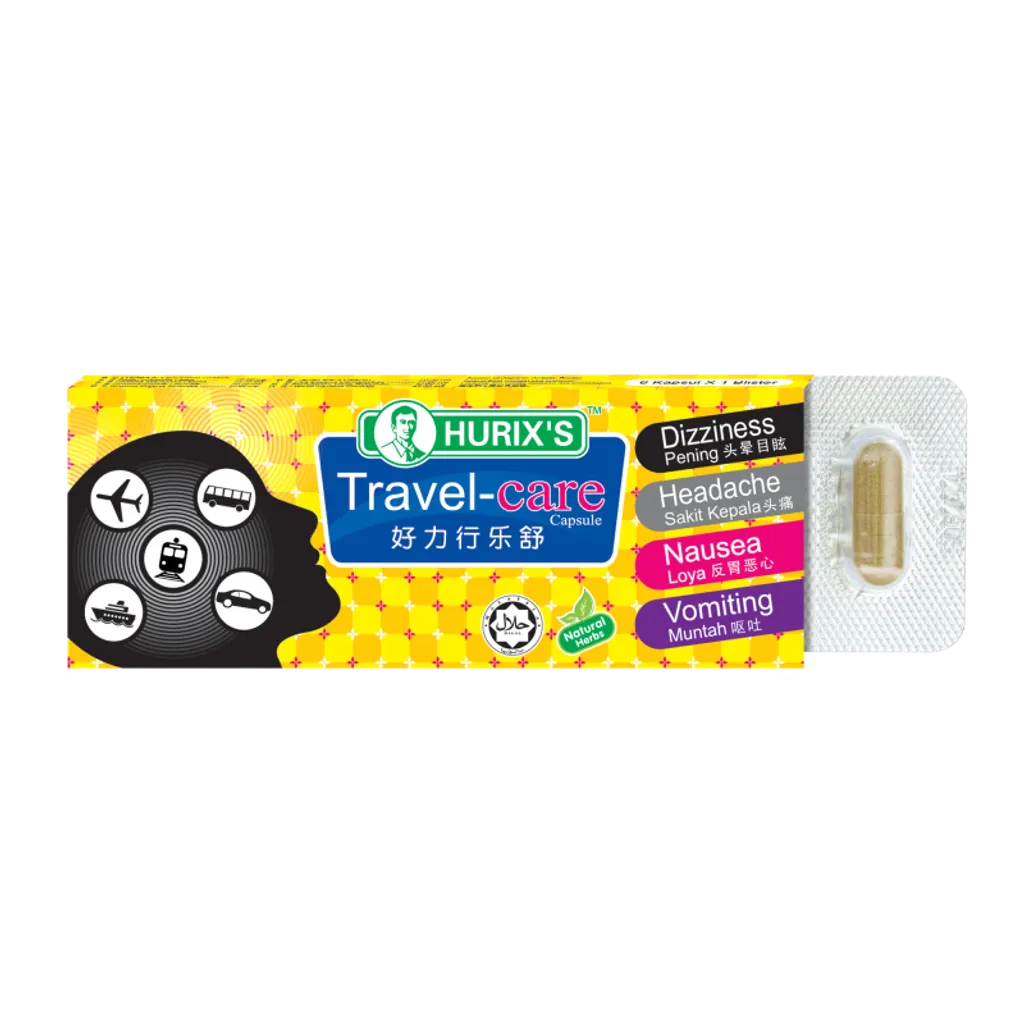 (001026) Hurixs Travel Care Caps 12 x 6s
Hurix's Travel-Care Capsule is produced from various types of natural herbs and it helps in the prevention of carsick, seasick or airsick. Traditionally used for dizziness, headache, nausea and vomiting while traveling.
Dosage/ Direction
Adults: 2-3 Capsules Each Time, Children 6-12 Years: 2 Capsules Each Time, Children 2-5 Years: 1 Capsule Each Time, Before Meal.
If Symptom Persists After 2 To 3 Hours, Please Continue The Dosage And Do Not Exceed 4 Times Daily. (Warm Reminder: It Can Also Be Consumed 20 Or 30 Mins Before Departure)