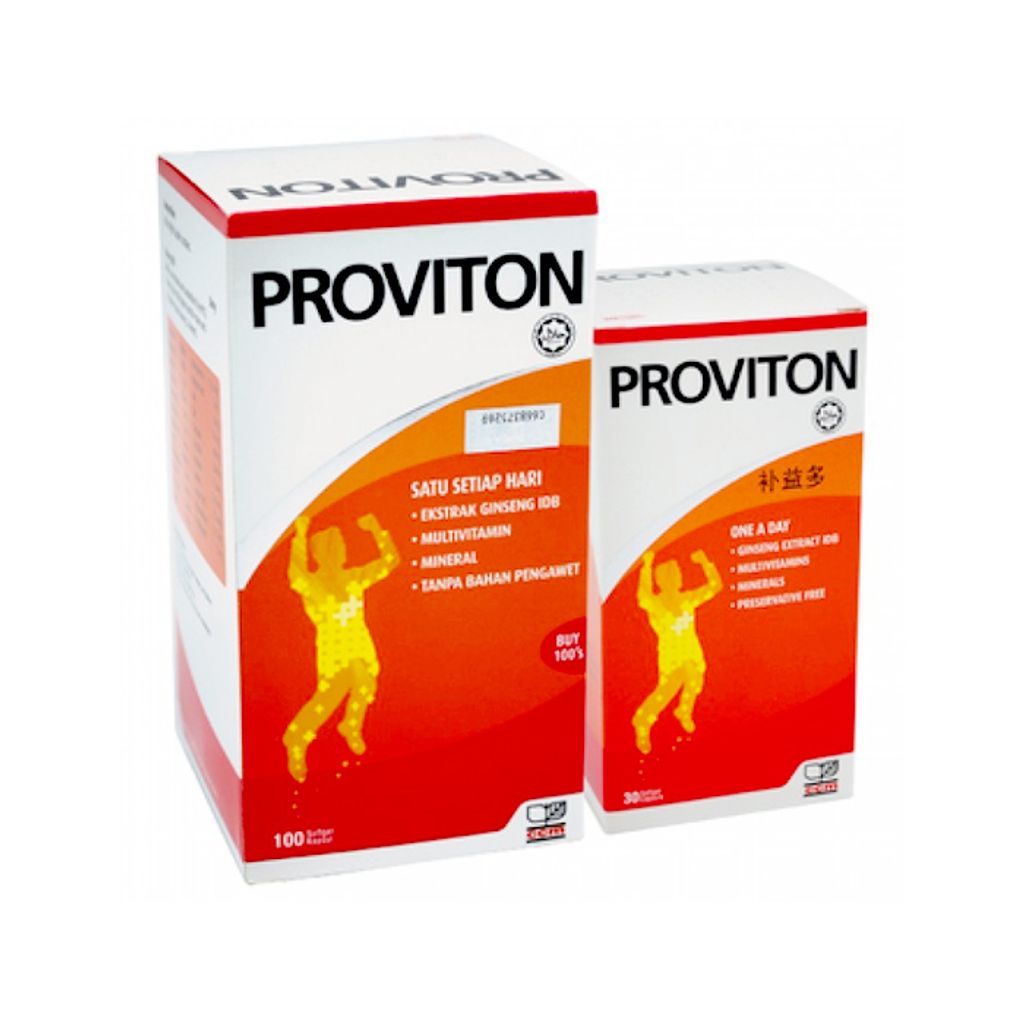 (001062) Provite Proviton Caps x100s+30s
Extend Your Limit! Don't let fatigue and reduced endurance slow you down. Take proviton. Formulated with concentrated Panax Ginseng Extract IDB as well as essential and minerals. Proviton extends your limit by boosting your metabolism, vitality and general well-being. So yo can go ahead, and keep ahead. Halal certified.

Direction for Use
1 softgel capsule to be taken daily. Keep container tightly closed. Store in a dry place below 30 degree Celcius. Protect from light. Keep out of reach of children.