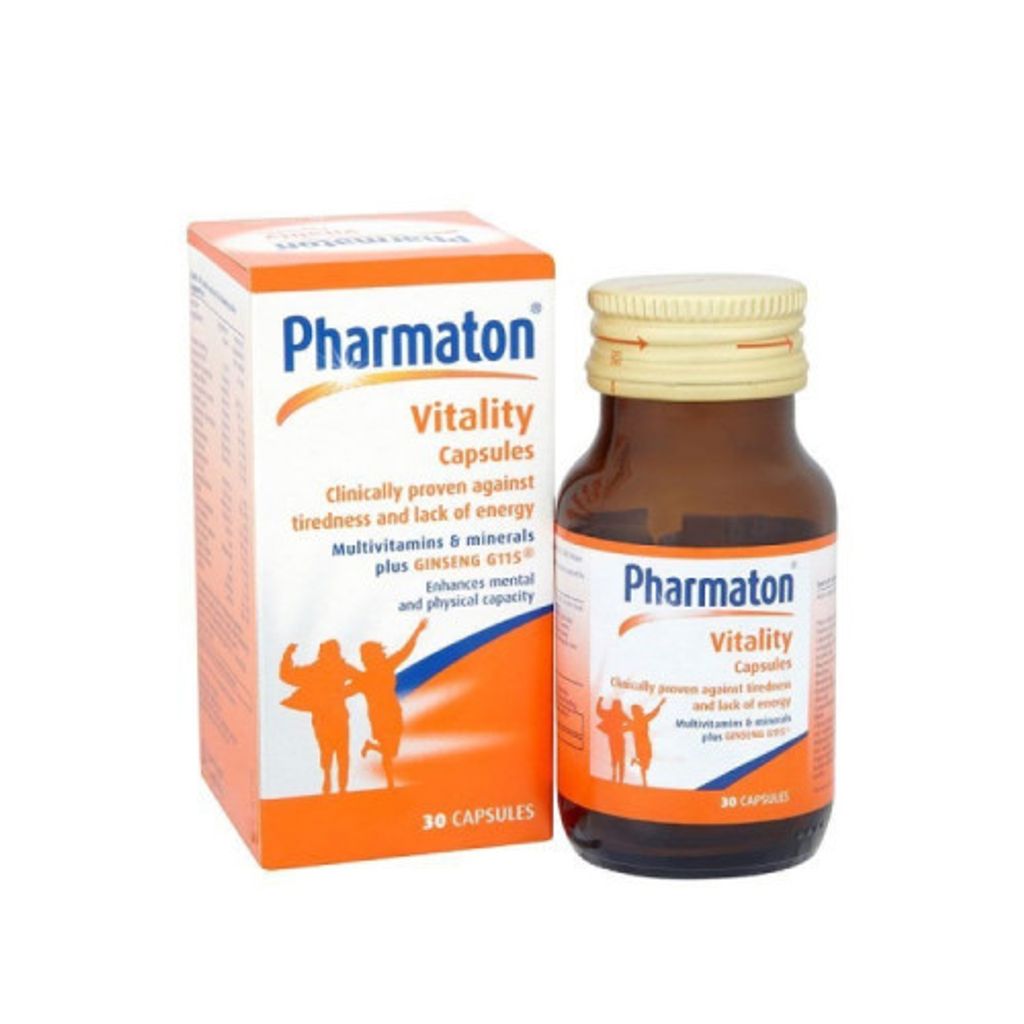 (001082) Pharmaton Caps x 30s
Pharmaton® enhances your physical and mental well-being
Pharmaton® is a multivitamin and mineral supplements brand developed to enhance people's physical and mental well-being. A full range of products adapted to the needs of different target audiences has been developed.
Pharmaton® Vitality, a range of products for adults, contains a unique blend of vitamins, minerals and trace elements and the standardized Ginseng G115 extract. Main target indications are: exhaustion, tiredness, decreasing concentration and mental alertness. Numerous clinical studies showed that a regular intake of Pharmaton® has positive effect on mental and physical performance.
Pharmaton® Kiddi®, a range of products designed for children, contains carefully selected vitamins, minerals and key nutrients that are very important for growth. It is especially recommended in preventive treatment in case of vitamins deficiencies.
Pharmaton® Matruelle® is a pre-natal multivitamins for active planning, pregnant and lactating women, containing all key essential micronutrients for mother and baby like vitamins, minerals and Omega-3 fatty acids. It helps to protect against embryonic neural tube diseases of the fetus and against the iron and folic acids anemia during pregnancy.