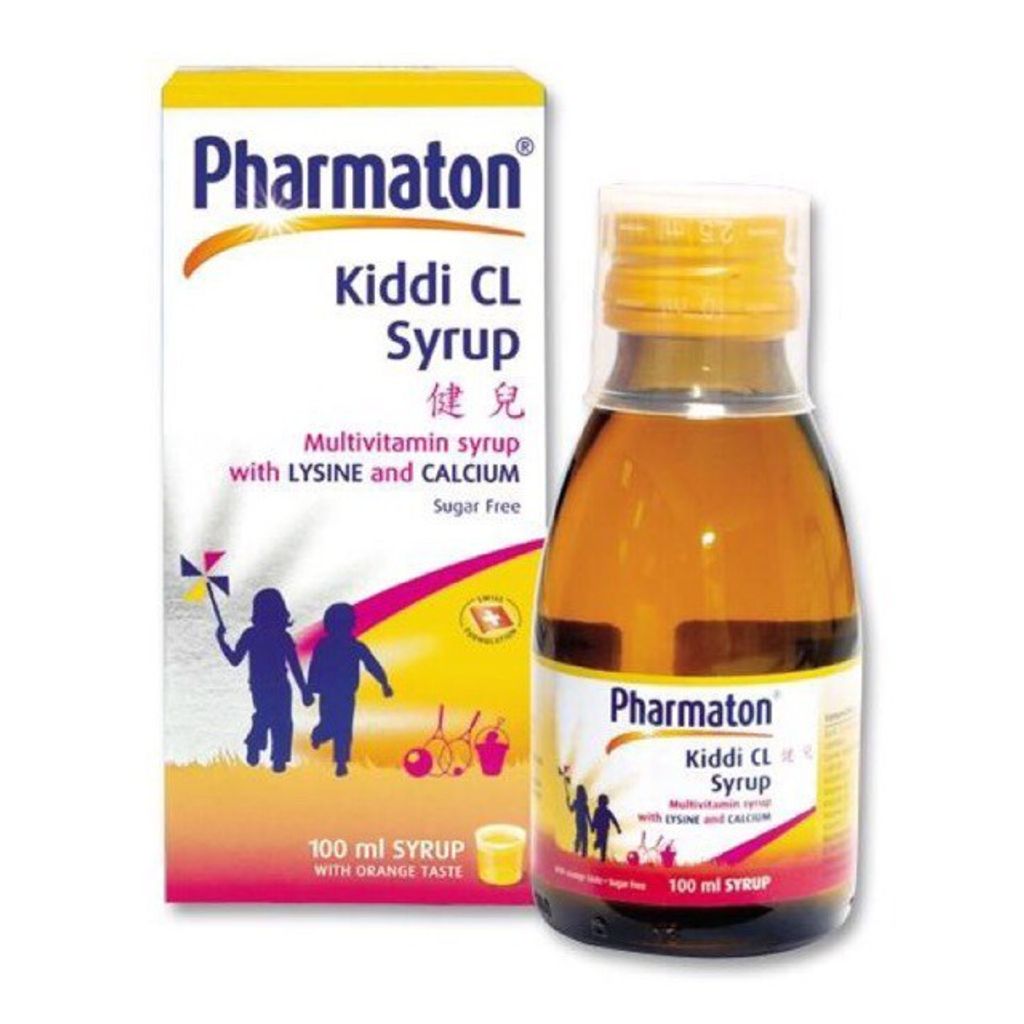 (001114) Kiddi Pharmaton Syrup x 100ml
Kiddi helps kids grow up physically strong, supporting them with the multivitamins and lysine they need for normal development.
Taking Pharmaton® Kiddi can help to support the normal, healthy development of your child
How to use Kiddi Pharmaton:
Suitable for infants and children aged 1 or older.
Ideally should be taken each day during or after breakfast. Pour on a spoon or mix with food, fruit juice or water.
Dosage: Children 1-5 years: 7.5 ml once a day
Children above 5 years: 15 ml once a day Kiddi Pharmaton is a pleasant orange flavoured syrup. It contains a mixture of vitamins and minerals and the amino acid lysine. Kiddi Pharmaton acts as a dietary supplement during convalescence or loss of appetite. It also helps correct specific vitamin deficiencies.