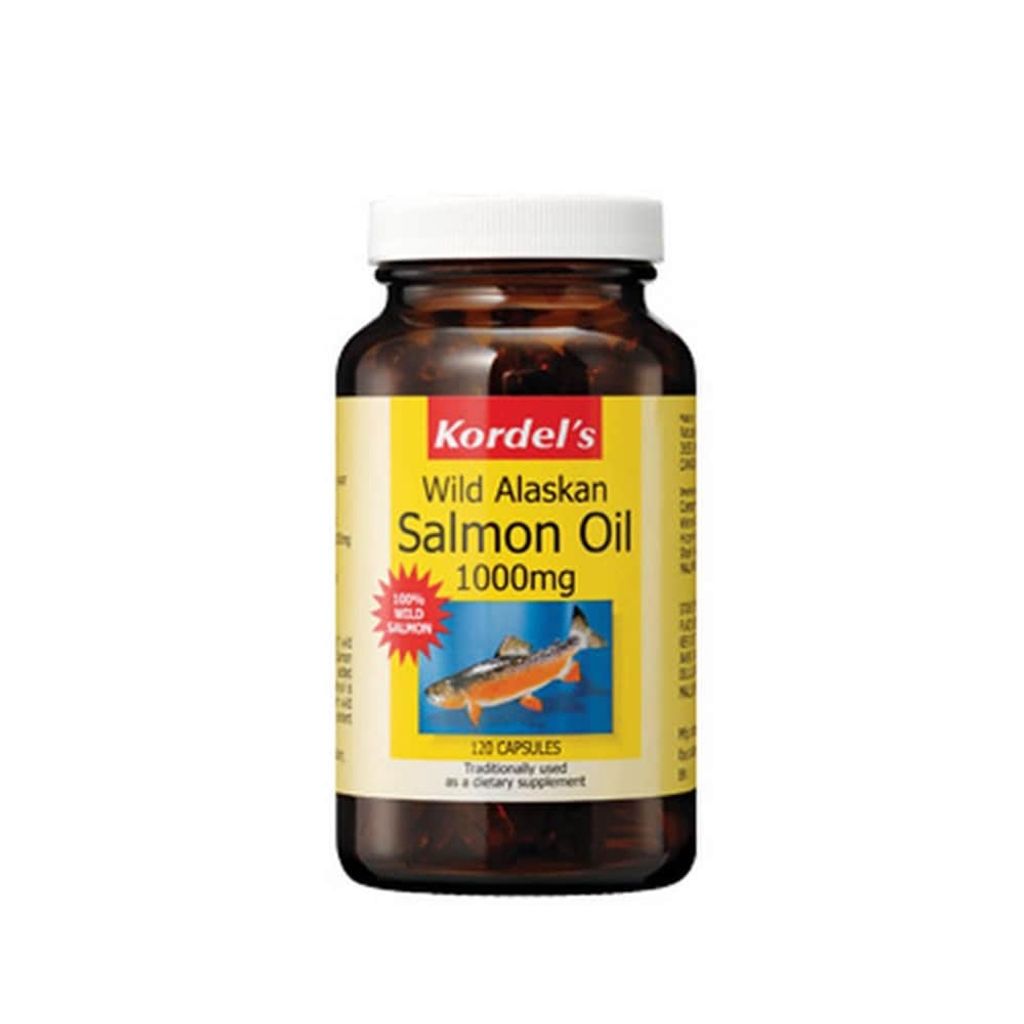 (001190) Kordels Salmon Oil Caps 1000mg x 30s
Wild Alaskan Salmon Oil is 100% pure salmon oil containing the essential fatty acids eicosapentaenoic acid (EPA) and docosahexaenoic acid (DHA). Salmon oil is a direct source of the omega-3 fatty acids which cannot be manufactured by the body but are required for a variety of functions.
Indications
Imbalance in dietary fat intake; helps to reduce high cholesterol, triglyceride and blood pressure levels; relieves symptoms of inflammatory disorders like arthritis and eczema. For proper mental and eye function.