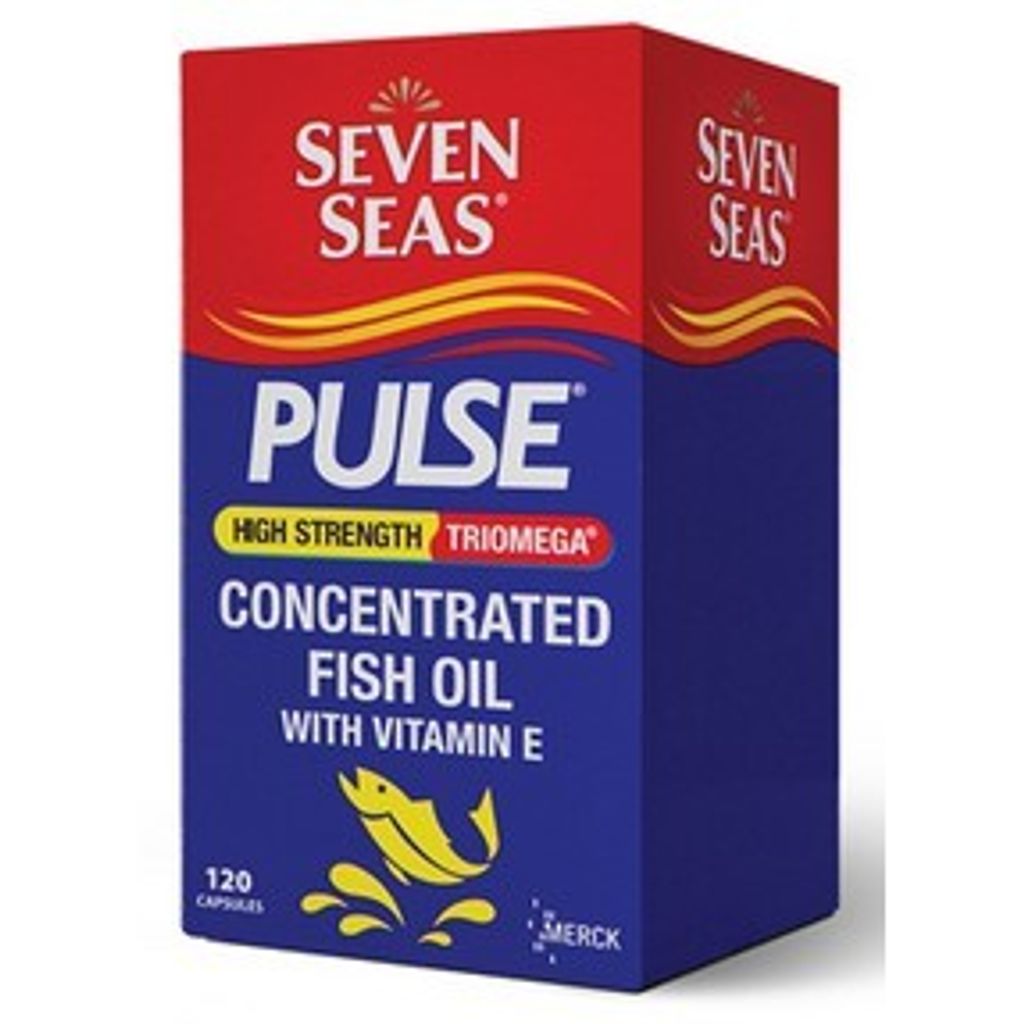 (001249) Pulse H/Strength T/Mega Caps x30s (S/S)
Seven Seas Pulse High Strength Triomega® is formulated with high strength Triomega® and Vitamin E.
The Triomega® provided in Seven Seas Pulse is enriched with nutrients and processed through a patented purification method to ensure that all contaminants are removed, while its nutritional values are retained. It is beneficial as daily nutritional support for everyday health maintenance. Omega 3 contributes to heart health by lowering triglycerides level.
Recommended Dosage: 2 capsule daily after meal.