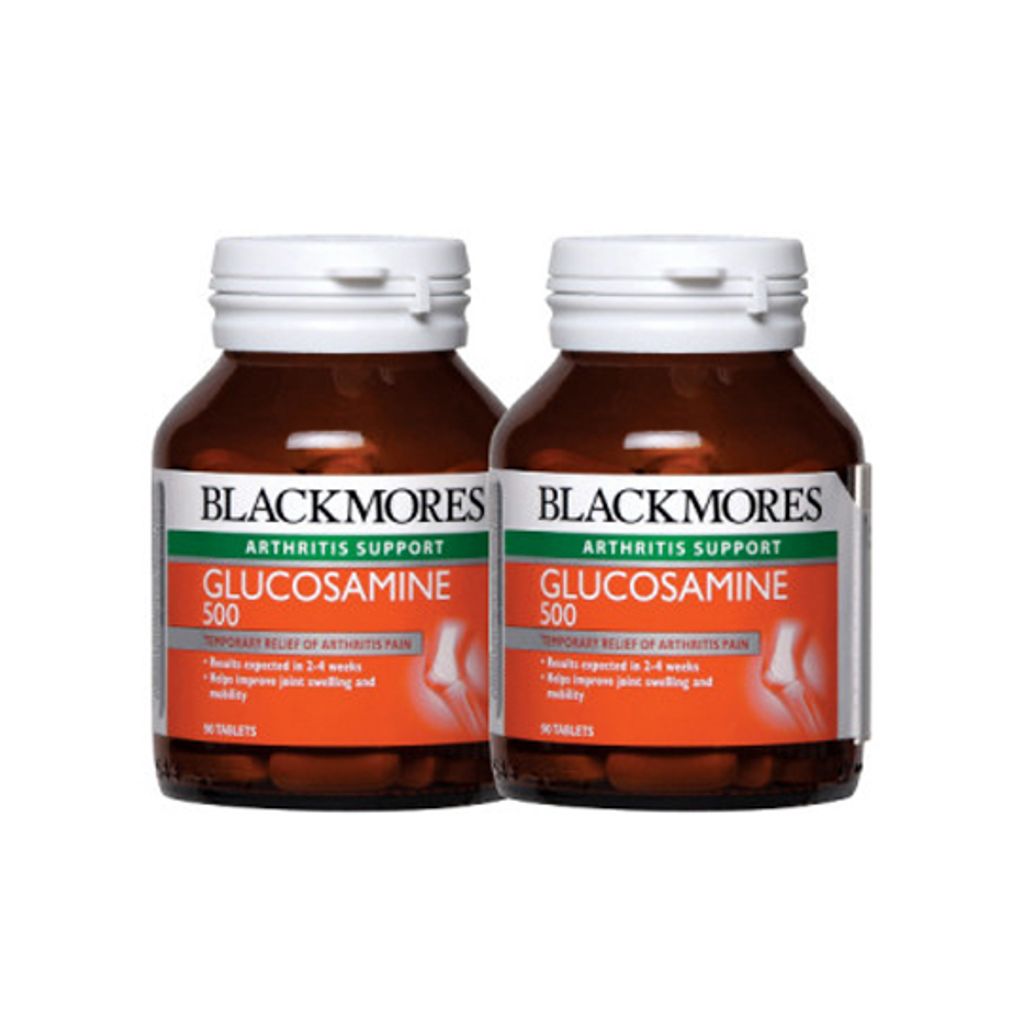 (001293) B/Mores Glucosamine Tabs 500mg 2x90s
Product Description
Blackmores Glucosamine 500 Is An Adjunct To The Treatment Of Osteoarthritis. Taken At The Recommended Dose, It May Help To Reduce Joint Inflammation And Swelling, Improve Joint Mobility And Provide Temporary Relief From The Pain Of Osteoarthritis. Researchers Found That There Was A 50% Improvement In Pain And Mobility After Two Weeks Using Glucosamine Sulfate At A Dose Of 500 Mg Per Day.
Directions
Adults – Take 1 Tablet A Day With A Meal, Or As Professionally Prescribed.
Children Under 12 Years – As Professionally Prescribed.
This Product Contains Glucosamine Sulfate, A Seafood Derived Material. Not Recommended For People With Seafood Allergies.
Ingredients
Active Ingredients Per Tablet: Glucosamine Sulfate Sodium Chloride Complex 1890mg, Equiv. To Glucosamine Sulfate 500mg No Added Yeast, Gluten, Wheat, Milk Derivatives, Preservatives, Artificial Flavours Or Sweeteners