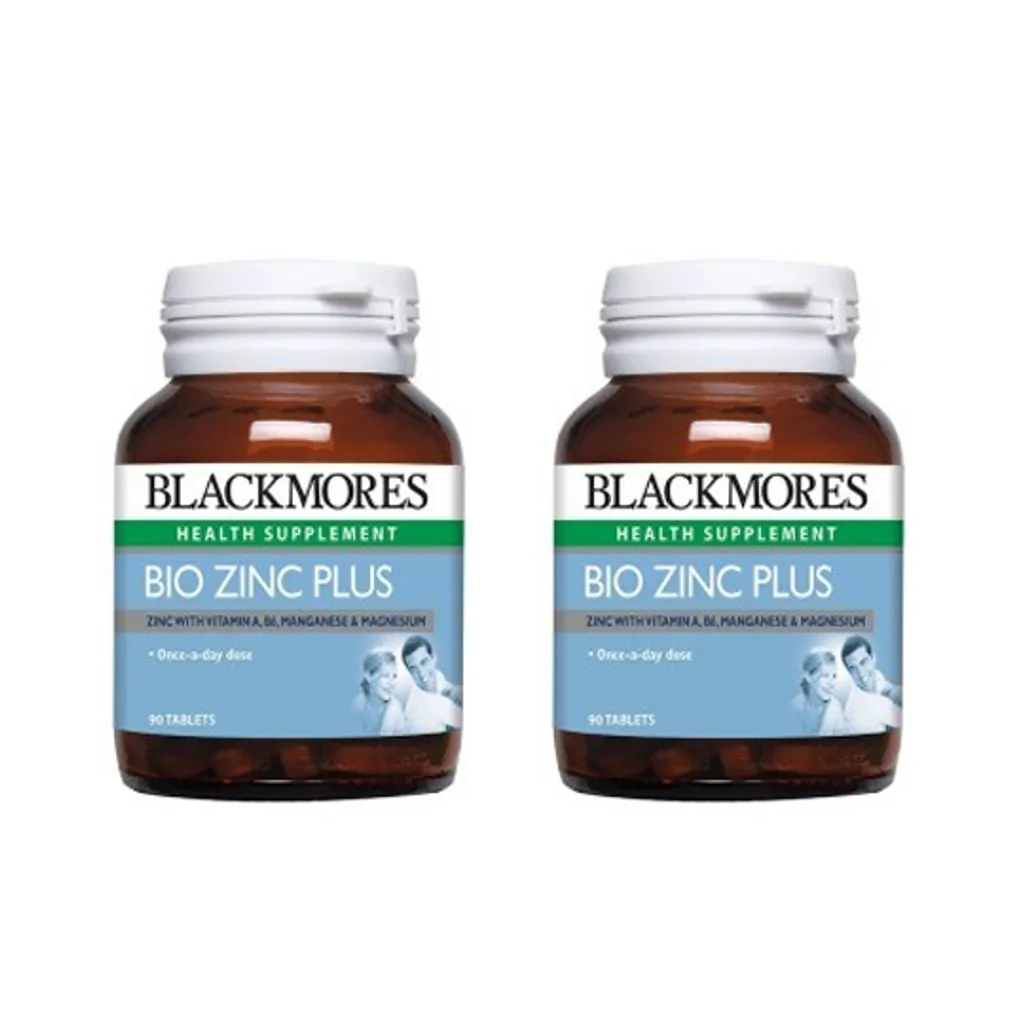 (001308) B/Mores Bio Zinc Tabs 2x90s (2nd50%)
Product Description
2 x BLACKMORES Bio Zinc Plus 90 tablets
Blackmores Bio Zinc combines zinc with key nutrients including magnesium, manganese and vitamins A and B6 in a convenient one a day dose. Zinc and vitamin A are especially important nutrients for the health and metabolism of carbohydrates, fats and protein. Zinc is also an important mineral for men.
Product Details
Dosage
Adults - Take 1 tablet daily with a meal
Cautions
Always read the label. Use only as directed
If symptoms persist, see your healthcare professional
Active Ingredients
Active ingredients per tablet
Vitamin A - 2500IU
Vitamin B6 (Pyridoxine hydrochloride) - 50mg
Zinc (from Zinc amino acid chelate) - 14.9mg
Manganese (from Manganese amino chelate) - 2mg
Magnesium (from Magnesium phosphate) - 18.6mg
No added yeast, milk derivatives, gluten, preservatives, artificial flavours and sweeteners.
Physical Description
A creamy, light brown, mottled, biconvex shaped clear film-coated tablet with an embossed B and a break bar.