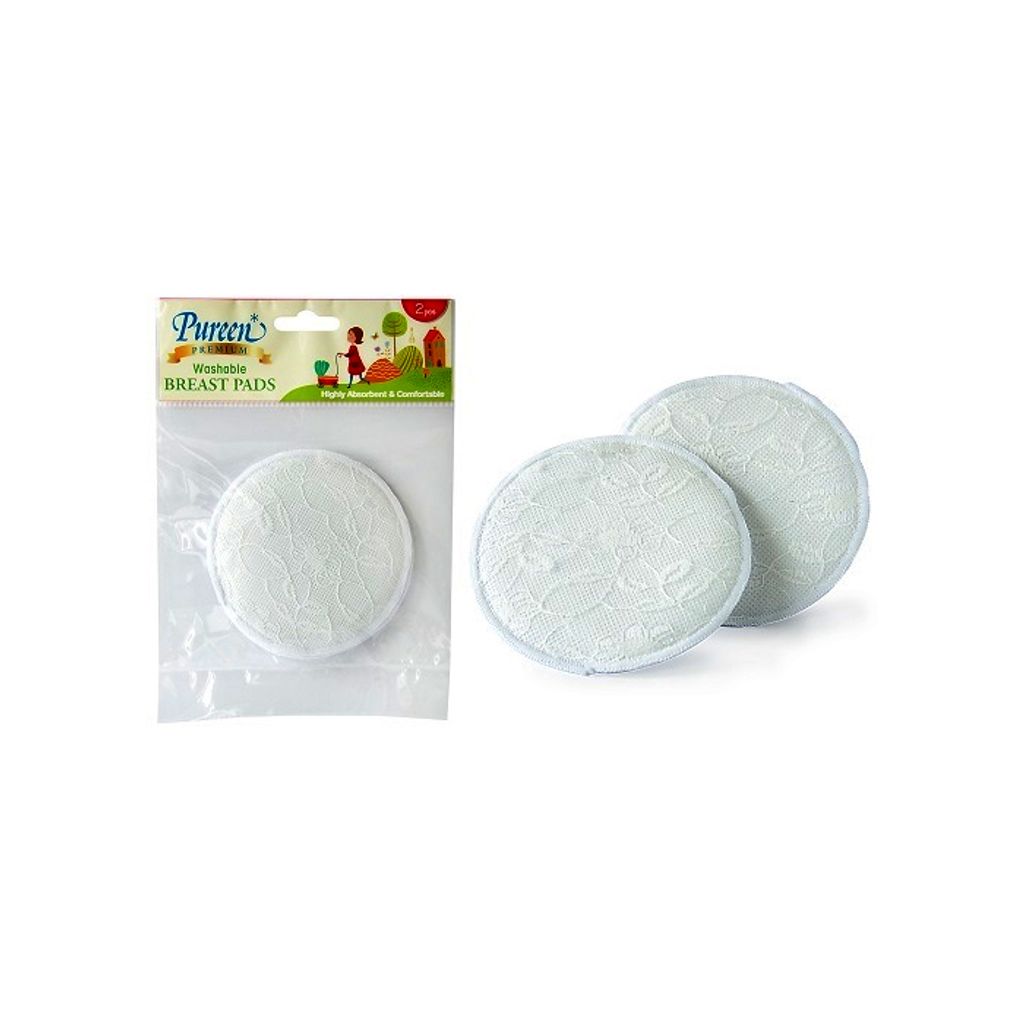 (001323) Pureen Nursing Pads W/Hable(PAD-WL2)x2s (P)
Features:
Comes with lace design.

100% cotton surface – comfortable.

100% polyester padding – highly absorbent.

Non-woven fabric backing – prevent milk leakage.

Fit easily inside the bra cup.

Absorbs milk leakage and keep the mother's clothes dry.

Hand and machine washable.

Reusable and durable.