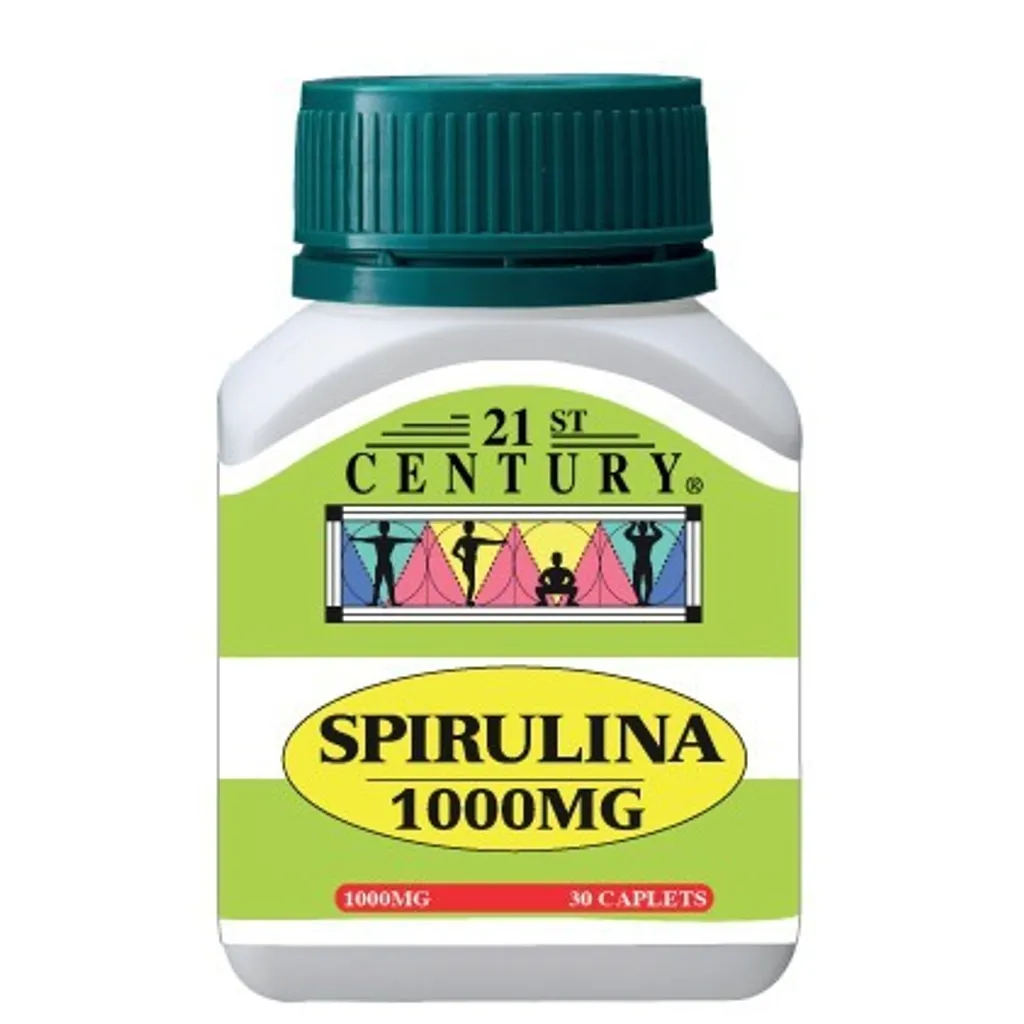 (001358) 21st Spirulina 1000mg Caps x 30s
Product Description
Spirulina is the highest and most effective whole food source of Protein, Human Active B12, Beta Carotene, Antioxidants, Chlorophyll and Glycosen - making it the super blue-green algae. Also the most ecologically beneficial food on earth.
To get the nutrition found in 10 caplets of Spirulina, you would have to eat :
• 18 Carrots - for the Beta Carotene.
• 3 bowls of Spinach - for the Iron.
• 1 lb. of top sirloin - for the Protein and B12.
• 3 tbs. of raw Wheat Germ - for the Potassium.
• 3 capsules of Evening Primrose Oil - for the GLA.
• 3 oz of Wheat Grass Juice - for the Chlorophyll.
• 3 glasses of milk - for the Calcium.