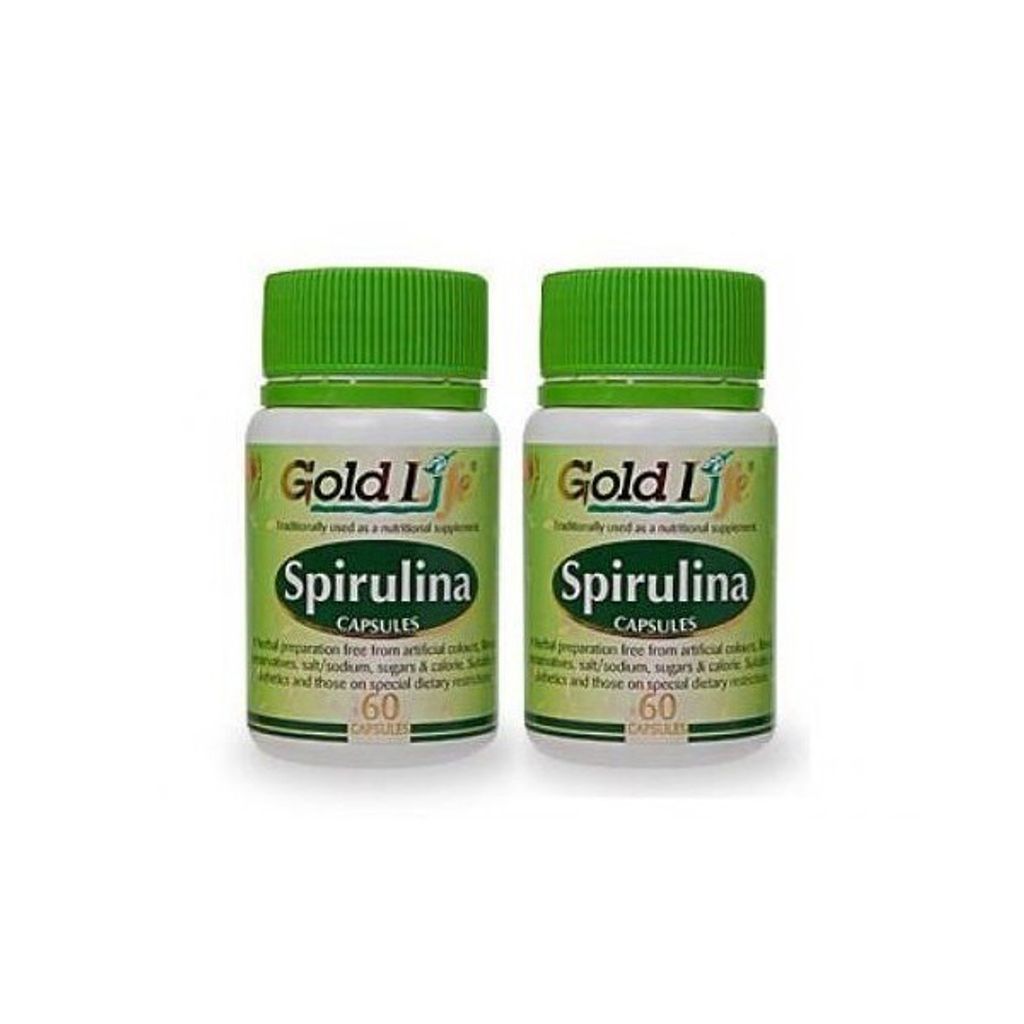 (001368) Gold Life Spirulina Caps x 60s+ 60s
Product Description
100% Genuine product.
Fast Delivery Guaranteed!
Gold Life® Spirulina contains nature's superfood, providing a variety of essential natural nutrients that are easy to digest and absorb, and useful as a nutritional assurance.
Spirulina is a microscopic alga, which provides a source of concentrated and quality protein with high digestibility (5 times easier to digest compared with meat protein) and a rich source of essential and non-essential amino acids.
Spirulina is a natural source of vitamins and minerals, provides the B vitamins, especially B12, Iron and trace minerals.
Spirulina also provides unique phytonutrients including Chlorophyll which helps in detoxification, Phycocyanin which helps strengthen the immune system and Carotene as an antioxidant and which helps improve eyesight.
Spirulina is also a natural green food rich in Essential fatty acid GLA (gamma Linolenic Acid).
BENEFITS
Useful as a natural nutritional assurance for the maintenance of good health, vitality and well being
Beneficial for vegetarians, fitness enthusiasts, athletes and those with active lifestyles
May help in weight control. Helps in cleansing the body from metabolic waste and in providing more energy
Suitable for the elderly and children
FEATURES
Formulated in easy-to-swallow capsules
No added preservatives, colors, flavors, salt or sugars
Certified halal
RECOMMENDED DOSAGE
2-4 capsules daily
ACTIVE INGREDIENTS
Spirulina Powder
#ChildrenHealth #Cold #Flu #Energy #EverydayHealth