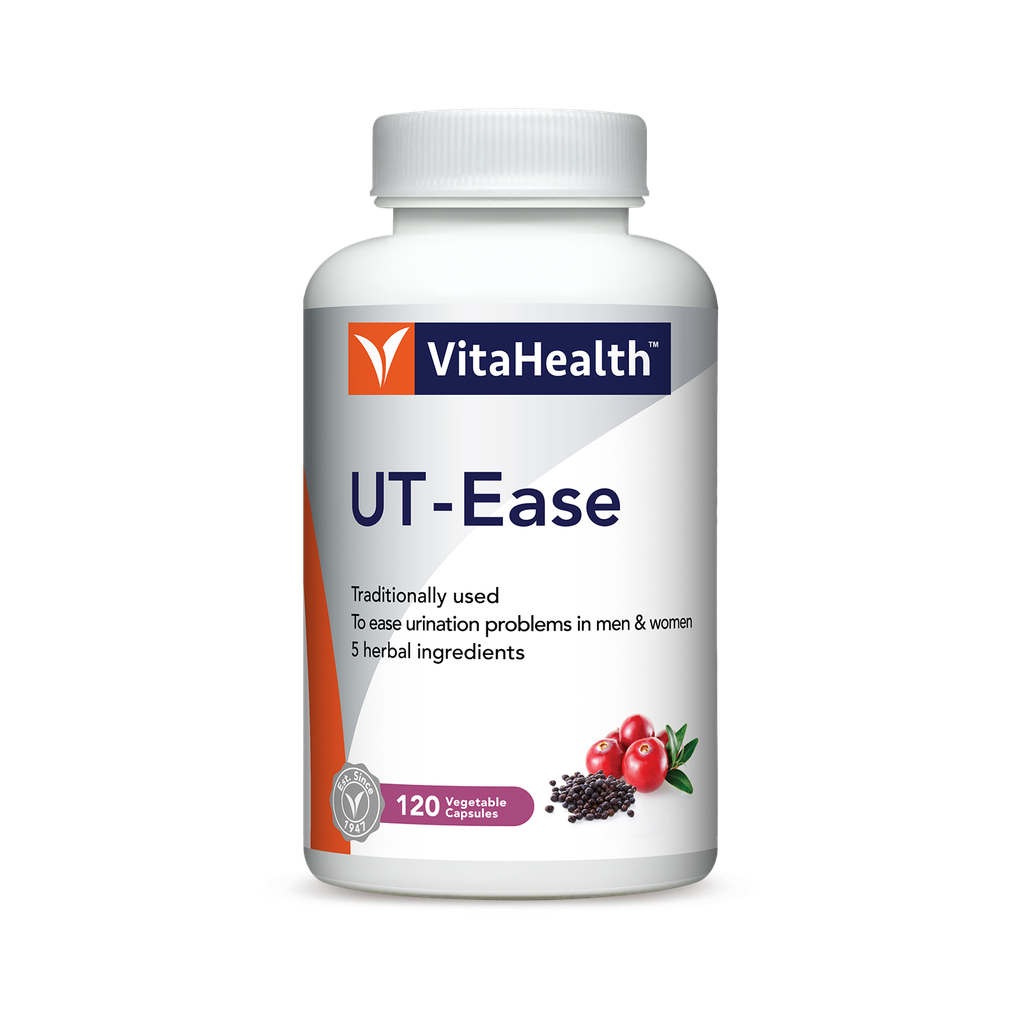 (001391) Vita UT-Ease Caps x 120s
Supports healthy urinary tract

Boosts antioxidant protection

For both men and women

Cranberry contains rich amounts of proanthocyanidins (PACs), an antioxidant which protects the body from free radical damage and oxidative stress.

Cranberry supports urinary tract health, both in men and women.

Cranberry contains vitamin A, vitamin C, vitamin K and salicylic acid which help maintain good health.

Saw palmetto has been demonstrated to improve urination problems.

Tomato is rich in lycopene which possesses strong antioxidant properties.

Uva ursi contains arbutin, a glycoside with diuretic action, which helps increase urine excretion.