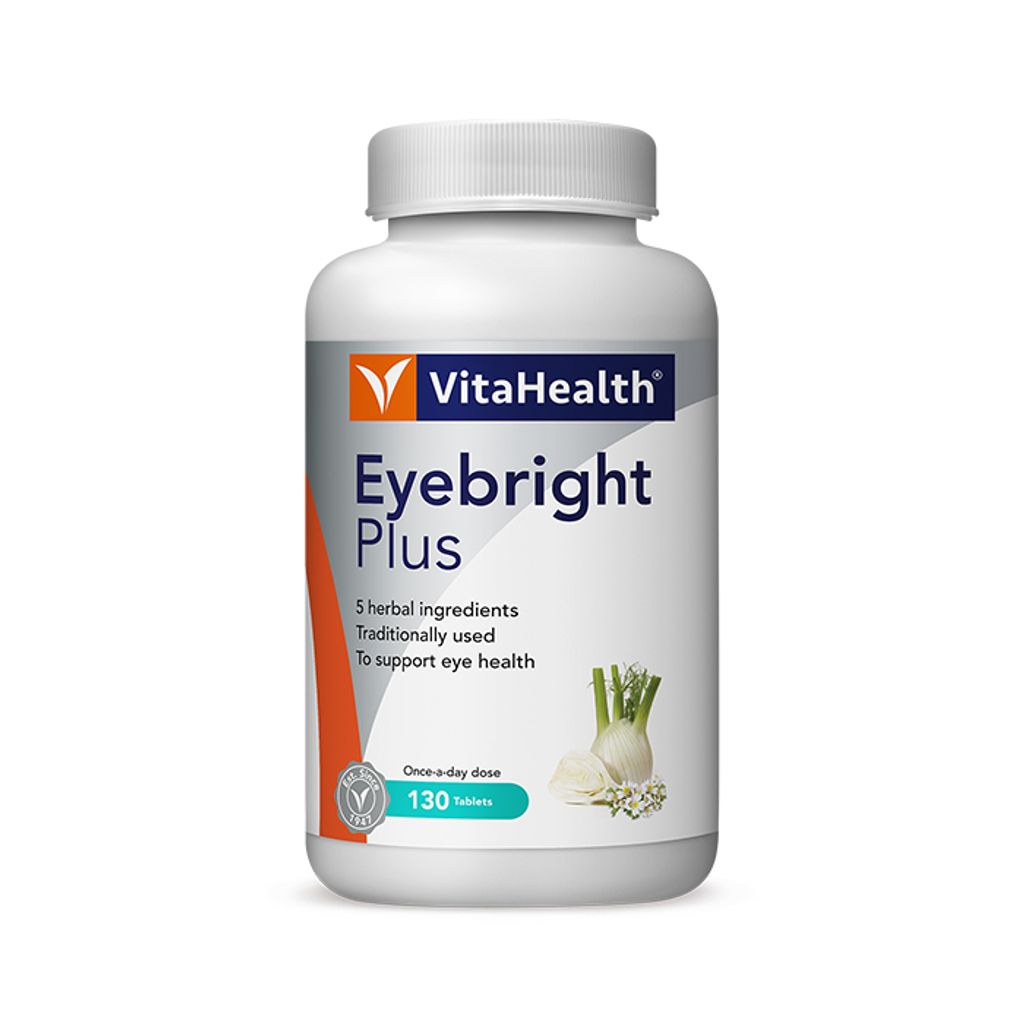 (001408) Vita Eyebright Plus Tabs x 130s
VitaHealth Eyebright Plus is formulated with eyebright and 4 other herbs traditionally used to support healthy eyes.
- Eyebright has been traditionally used to maintain healthy eyes.
- Fennel seeds help to maintain eye health.
- Carrot is a rich source of beta-carotene, a carotenoid pigment which is beneficial for eyesight.
- Blue-green algae such as Spirulina platensis and Chlorella pyrenoidosa are loaded with antioxidants, important for overall eye health.
- Recommended for individuals who are prone to eyestrain.
Direction to use:
Adults – Take 1 tablet, once daily, after a meal or as recommended by a doctor or pharmacist.