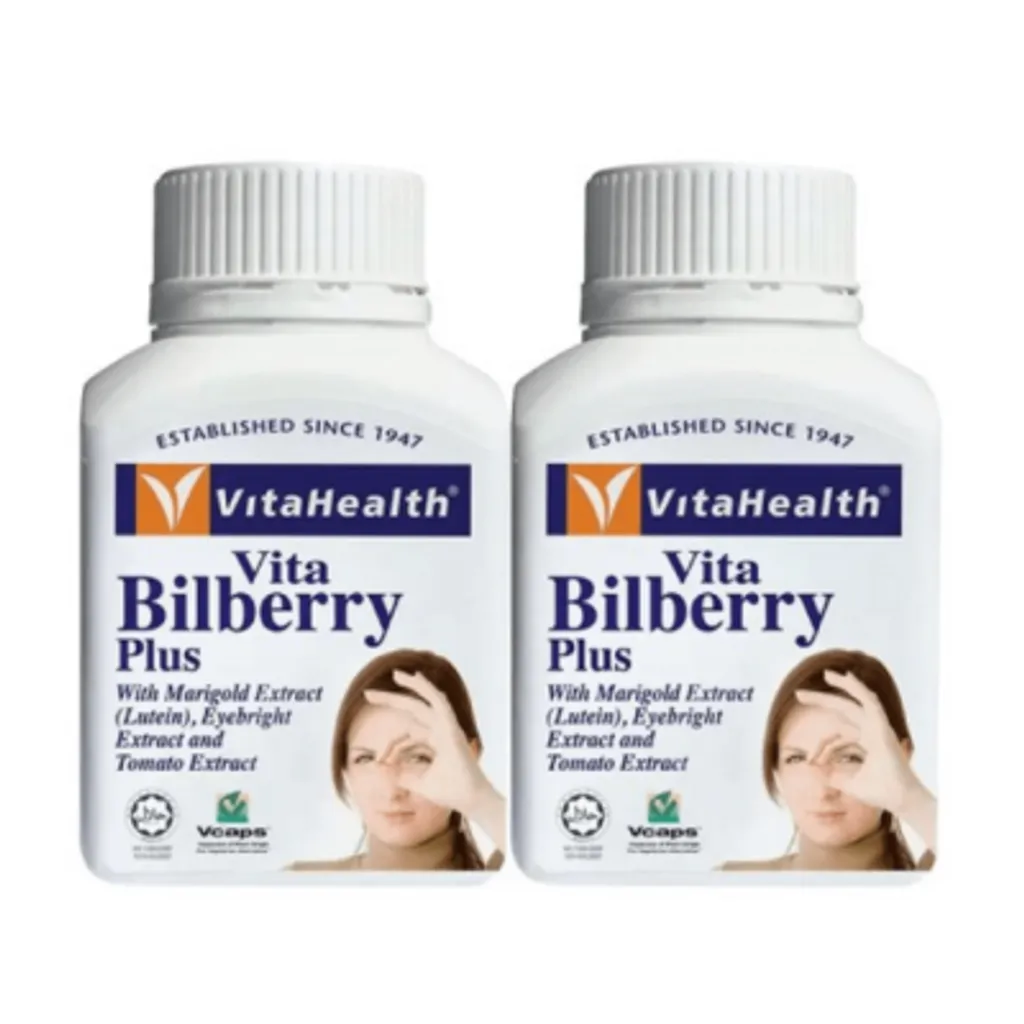 (001409) Vita Bilberry Plus Tabs 2x60s
VitaHealth Vita Bilberry Plus, a combination of marigold extract, bilberry extract, eyebright extract and tomato extract is traditionally used to support overall eye health. Lutein and anthocyanosides, derived from marigold extract and bilberry extract respectively, are two potent antioxidants that work synergistically to protect the eyes from free-radical damage, maintaining a healthy vision. Eyebright helps relieve eye irritations, eye fatigue and other forms of vision disturbances. This particular formulation is suitable for those who always use the computer for prolonged hours or drive for long hours.
Adults - Take 1 tablet 2 to 4 times a day, or as professionally prescribed. Children under 12 years - Only as professionally prescribed.
Active ingredients per tablet: Biiberry (Vaccinium myrtillus) extract 25mg equiv. to fresh fruit 2500mg (standardized to contain anthocyanosides 8.1mg). No added salt, yeast, gluten, wheat, preservatives, artificial colours, flavours or sweeteners.
There are no known contraindications. However, if in doubt of the suitability of this product, please consult your doctor or pharmacist before taking the product.