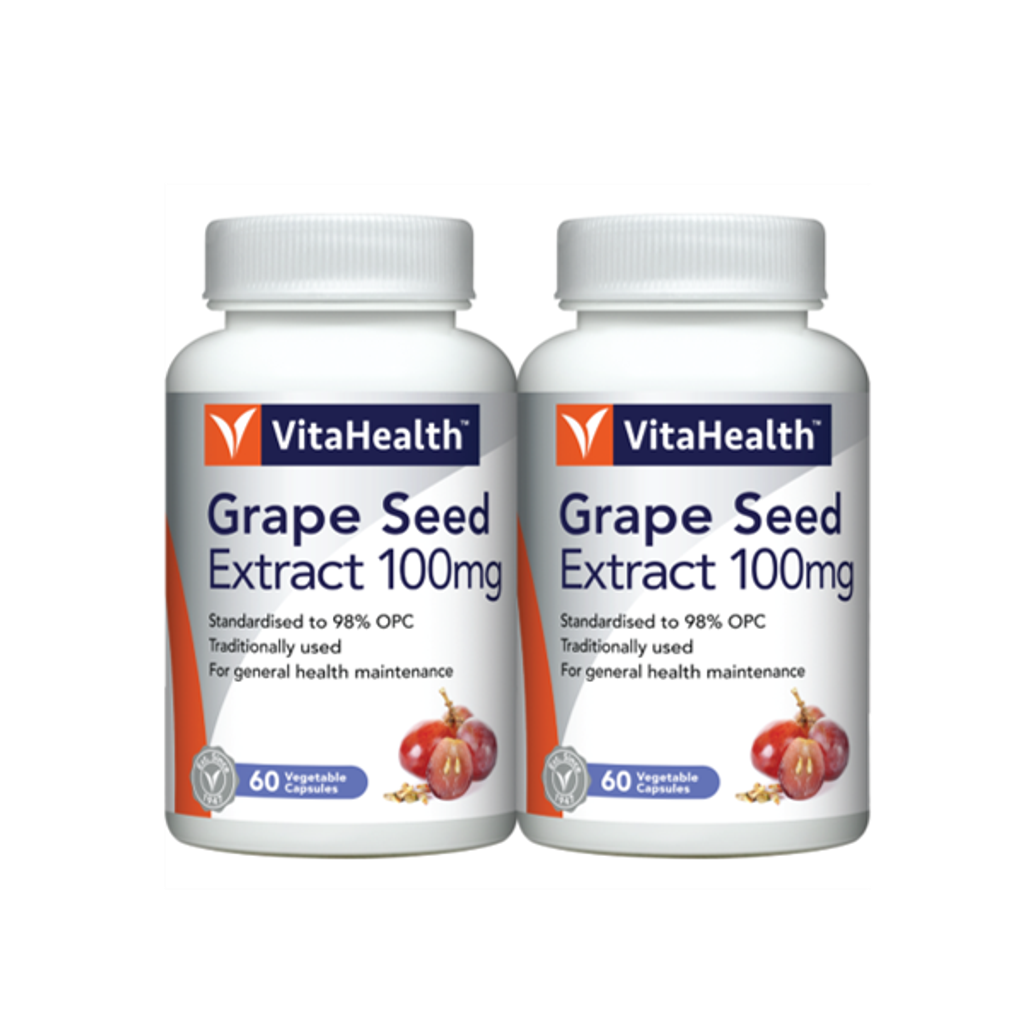 (001431) Vita Grape Seed Extract S/Gel 100mg 2x60s
VitaHealth Grape Seed Extract 100mg is an antioxidant formula which provides 98mg oligomeric proanthocyanidins (OPCs).
Boosts antioxidant protection

Promotes health

Grape seed extract is a rich, natural source of OPCs, a great antioxidant which is 50 times more potent than vitamin E and 20 times more potent than vitamin C.

OPCs protect the body from the damaging effects of oxidative stress which can result in cellular damage.

OPCs neutralise a range of free radicals in both water-soluble and fat-soluble parts of the body.

Recommended for individuals who need an antioxidant boost or want to maintain health.