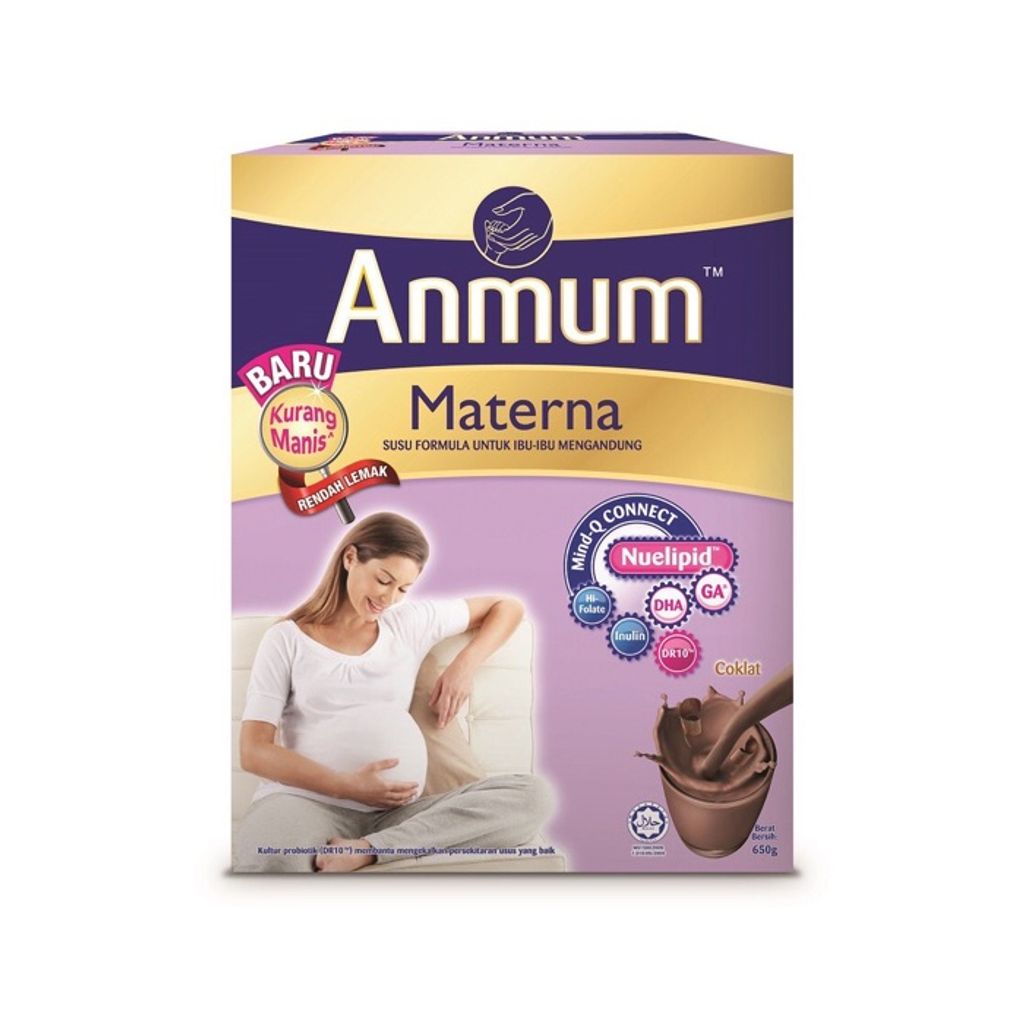 (001664) Anmum Maternal x 650g (C)
Product Description
Whether you're an expecting mum or planning to become one, the NEW Anmum™ Materna is specially formulated to support your nutritional needs.
New! Nuelipid™
For higher level of GA® *.
GA® & DHA
GA® and DHA are key brain nutrients.
Folate
Folate is important for growth and division of cells in both mother and foetus.
Calcium
Supports development of strong bones and teeth.
Iron
Crucial for red blood cell formation to support 50% blood volume increase during pregnancy.
Probio DR10™ & Inulin
Inulin is a prebiotic, meanwhile DR10™ is Bifidobacterium lactis, a type of live bacteria. It is important for pregnant mums to have a good intestinal environment for effective absorption of nutrients.
#anmum #maternal #milk