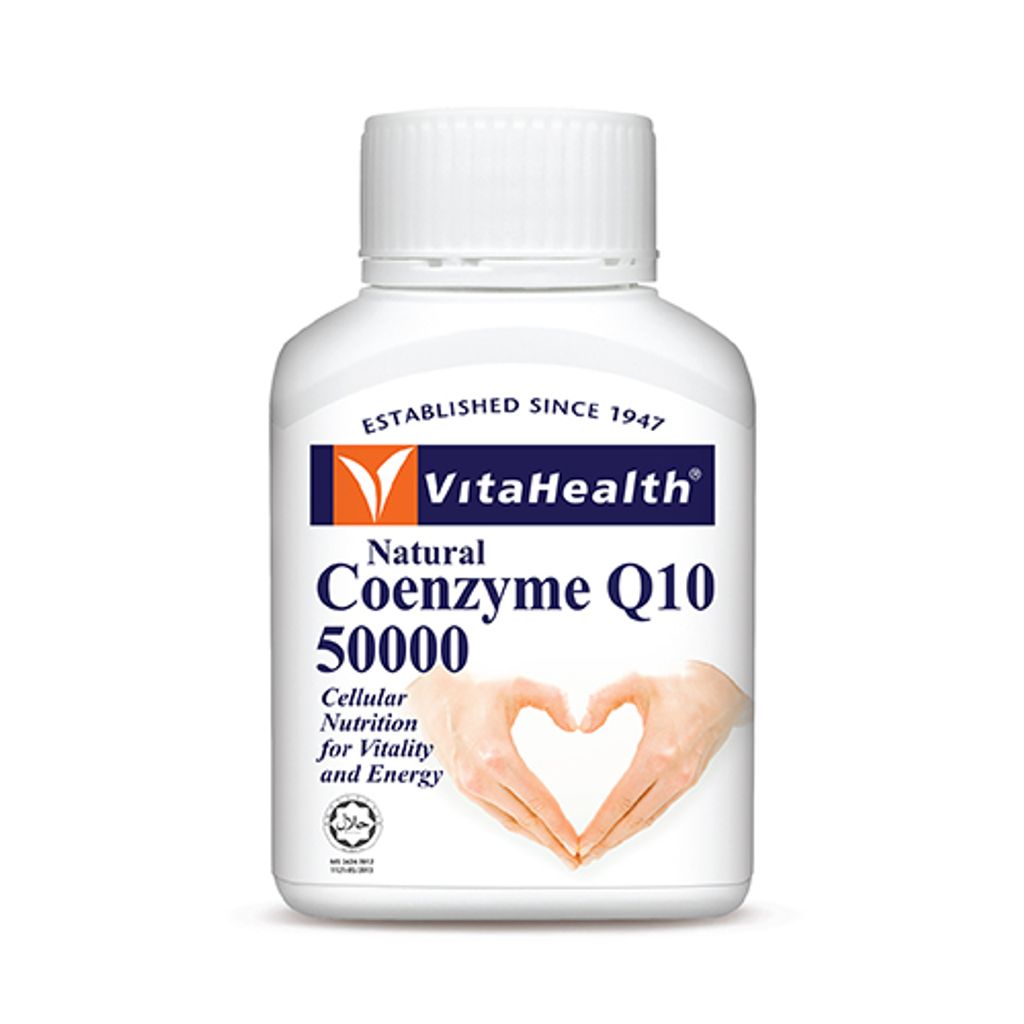 (001695) Vita Nat.Coenzyme Q10 50000 Caps 2x60s
VitaHealth Natural Coenzyme Q10 50000 is a cellular nutrition for vitality and energy. It contains Coenzyme Q10 (CoQ10), a fat-soluble molecule that exists naturally in mitochondria which is the powerhouse of the cells found in the organs that require the most energy such as the heart, liver, kidney and pancreas. CoQ10 plays an important role in energy generation to drive a number of critical cellular processes and to maintain proper bodily functions. It is an endogenous antioxidant which protects all cells from oxidative stress and reduces the risk of diseases as well as age-related conditions resulting from free-radical damage.
Taking VitaHealth Natural Coenzyme Q10 50000 will help:
Promote cellular energy productionSupport cardiovascular healthBoost antioxidant protectionSupport general well-being
This product is available in 60's vegetable capsule packsize.