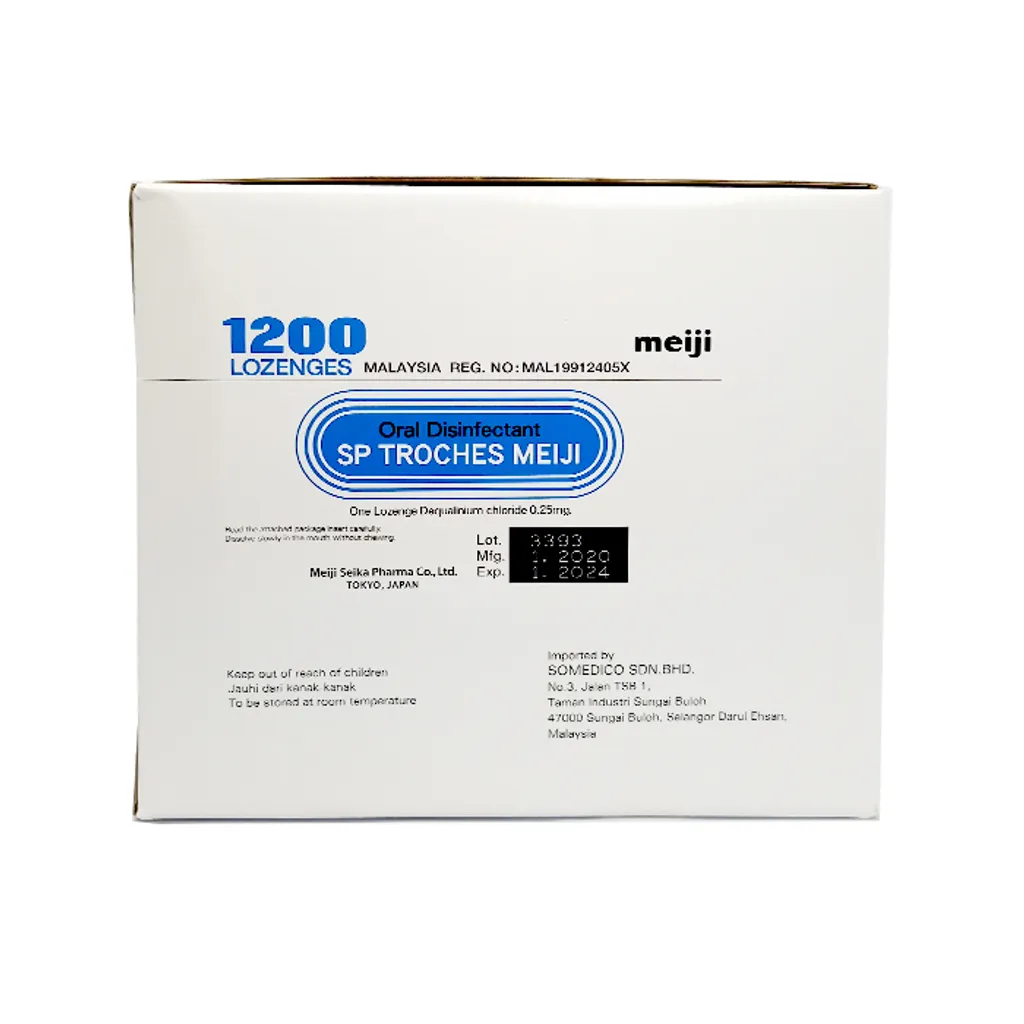 (001806) SP Troches x 1200s (Melon)
Indications/Uses
Oral antiseptic. Pharyngitis, tonsillitis, stomatitis and prevention of wound infections in the oral cavity including infection after tooth extraction.
Dosage/Directions for Use
Usually, a dose of 1 lozenge (0.25 mg of dequalinium chloride) is administered 6 times a day. The dosage should be adjusted in consideration of the severity of the symptoms.
Administration: SP Troches Meiji should be dissolved slowly in the mouth without chewing.