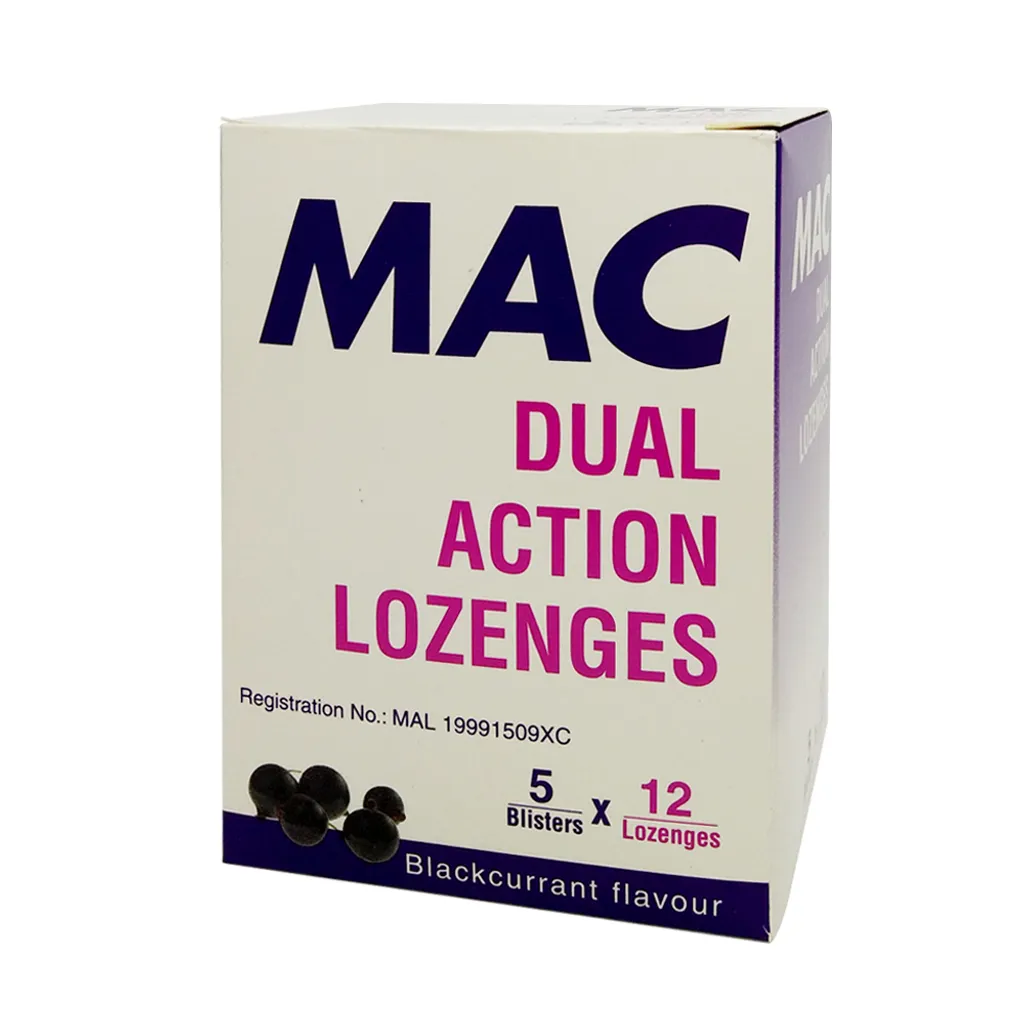 (001814) Mac Dual Lozenges 5x12s (B/C)
Use: As an antiseptic, demulcent and local anaesthetic for the relief of sore throat and associated pain.
Dose: For adult and children 6 years and over: 1 lozenges dissolved slowly in the mouth every 3 hours or as required. Do not take more than 12 lozenges in 24 hours. Do not take if: Hypersensitive to any of the ingredients, children under 6 years old.