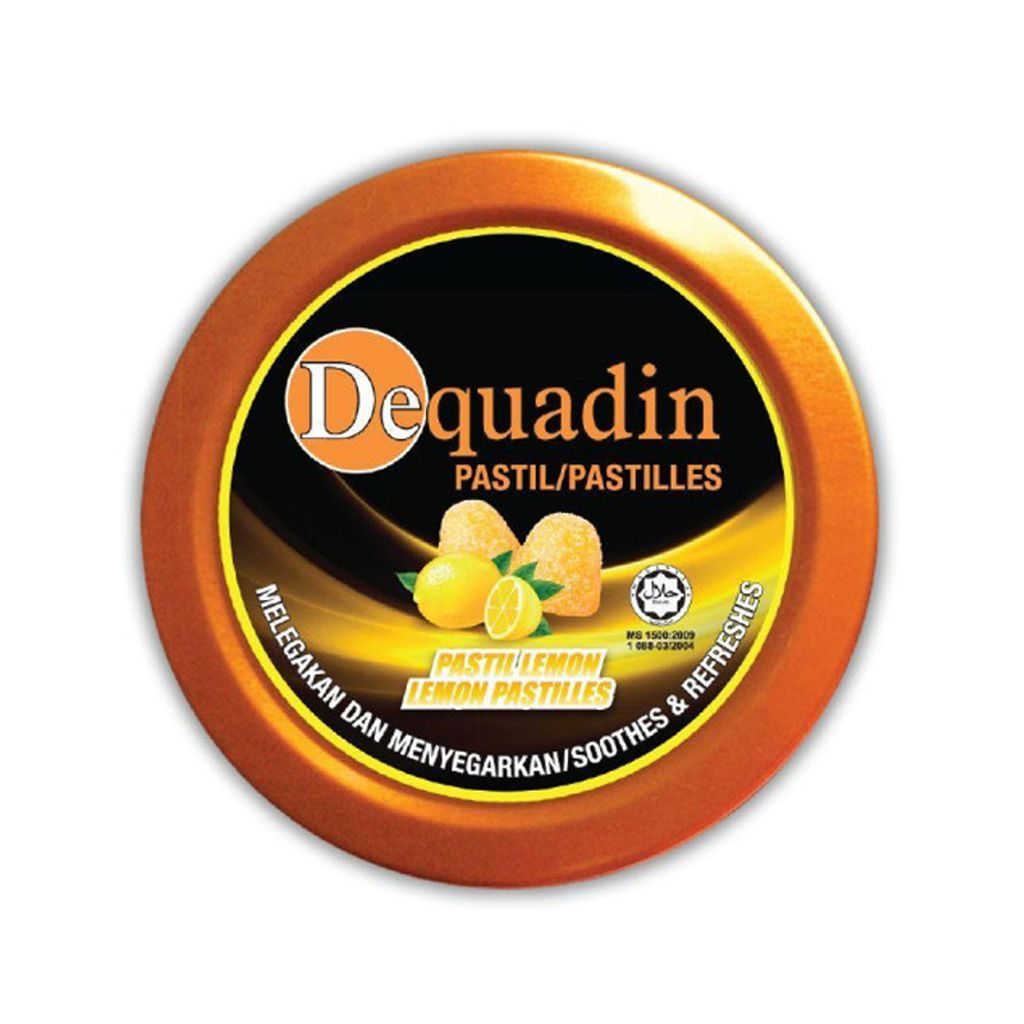 (001818) Dequadin Pastilles Lemon x 50g
Quick Overview
Dequadin's menthol formulation releases a mega-hit of menthol that soothes your throat and refreshes your senses. The range of Pastilles and Hard Candies come in a range of great tasting flavours which contain menthol so that you get the Dequadin feeling every time you take one.
Direction for Use
Take Dequadin anytime, anywhere so that you feel ready for anything!
Ingredients
Sugar, glucose, water, menthol, eucalyptol, thymol, terpinol. Contains gelatin from cow's bone and permitted colouring substance.
Contra Indication
Not Available
Caution
Keep out of reach of children. Store in a cool, dry place.