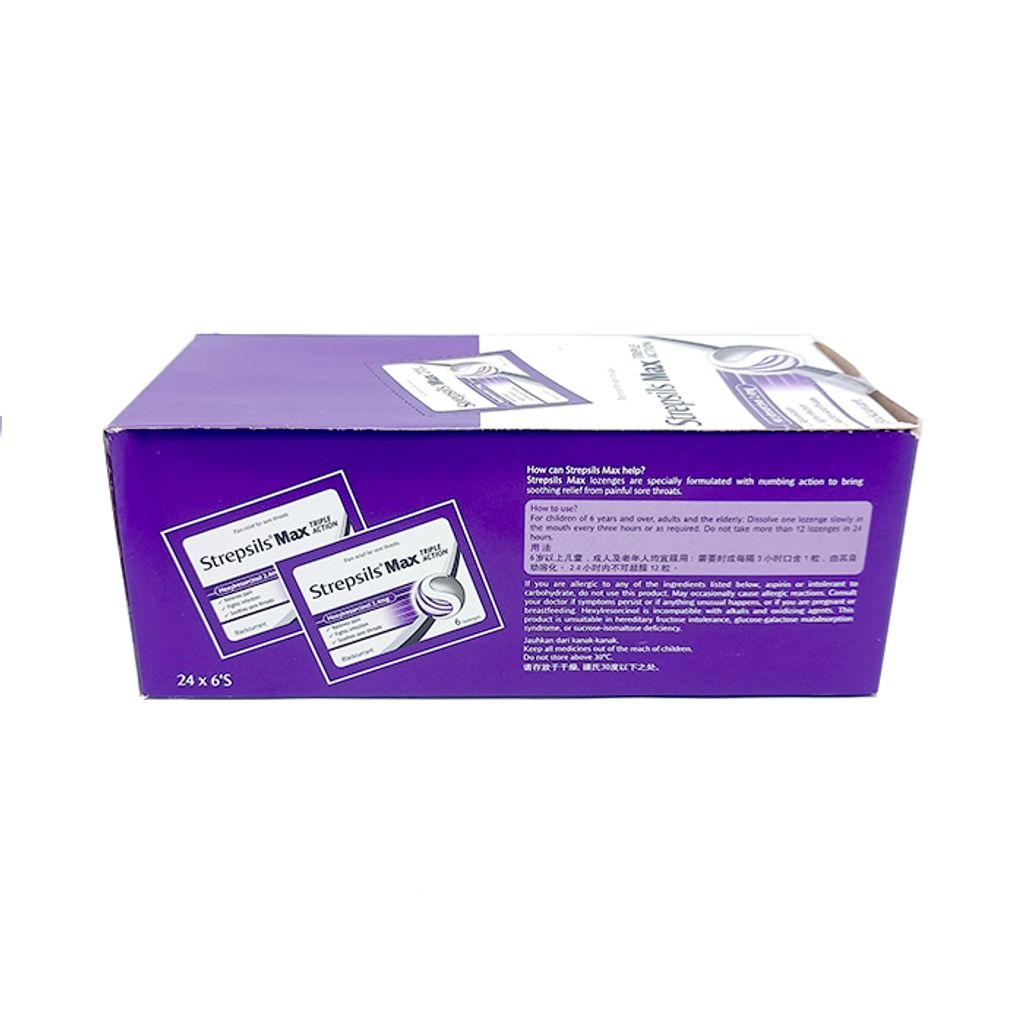 (001826) Strepsils Max 24 x 6s
Strepsils Extra Strength Blackcurrant Lozenges contain an active ingredient for use in throat medications.
It is used for the symptomatic relief of sore throat and its associated pain.
Each Lozenge contains:
An active ingredient (Hexylresorcinol) providing a double action:
Anaesthetic to relieve pain and discomfort
Antiseptic to fight the infections which can cause sore throats.