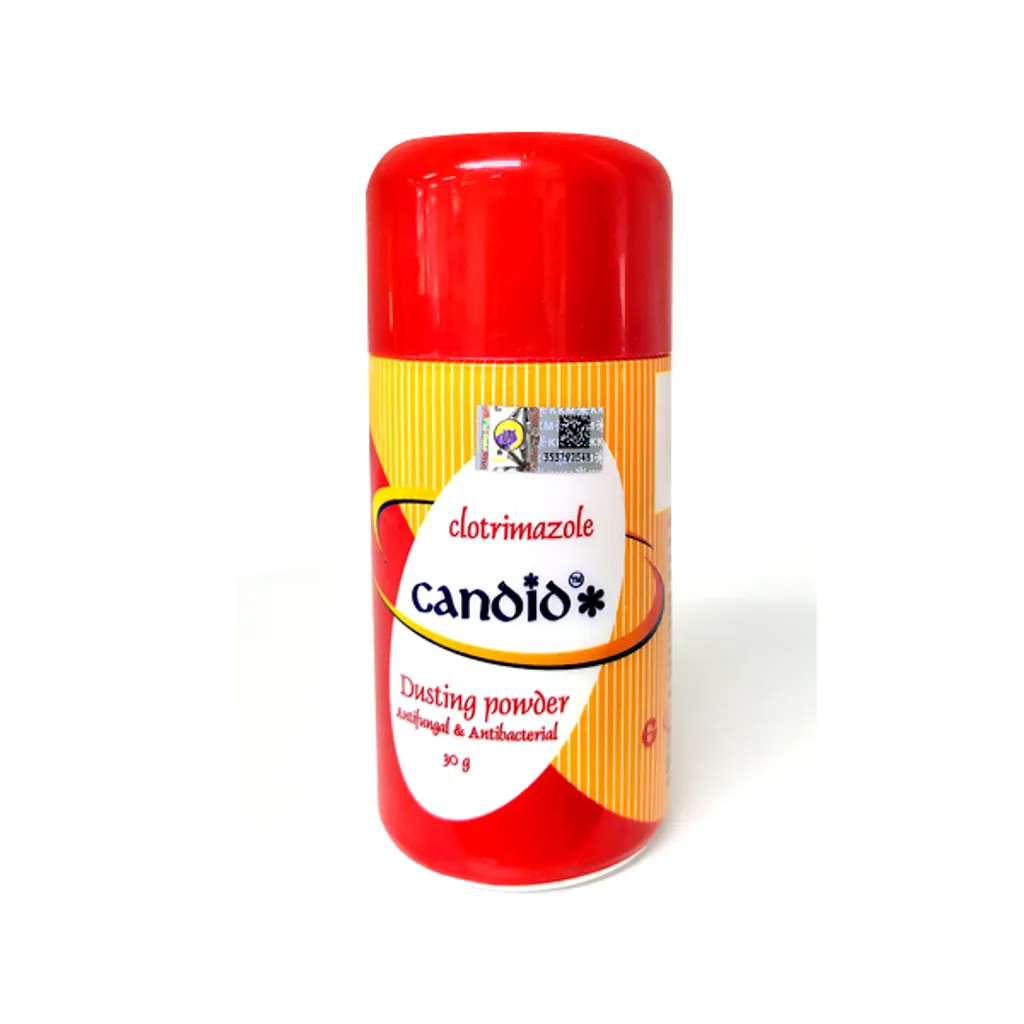 (001896) Candid Powder x 30g
Product Description
Candid Powder (1% w/w Clotrimazole) is used for the treatment of candidiasis, athlete's foot, jock itch, ring worm and other yeast and fungal infections of the skin. Candid body powder can be used as an anti-fungal agent in excess sweating and prickly heat.
Candid Clotrimazole Powder Benefits:
* Treats infections with yeast and fungi
* Treats fungal infection of the groin
* Provides relief in skin rash caused by excessive sweating
Candid Clotrimazole Powder Indications:
Ring worm
Skin infections
Fungal infections
Athletes foot
Jock itch
Prickly heat
Candid Clotrimazole Powder Usage:
Topical application only. To be used as a dusting powder over affected parts of the body.
Candid Clotrimazole Powder Composition: (Ingredients)
Clotrimazole I.P. 1% w/w. Talc, I.P. Base q.s.
WARNING:
FOR EXTERNAL TOPICAL APPLICATION AND USE ONLY.