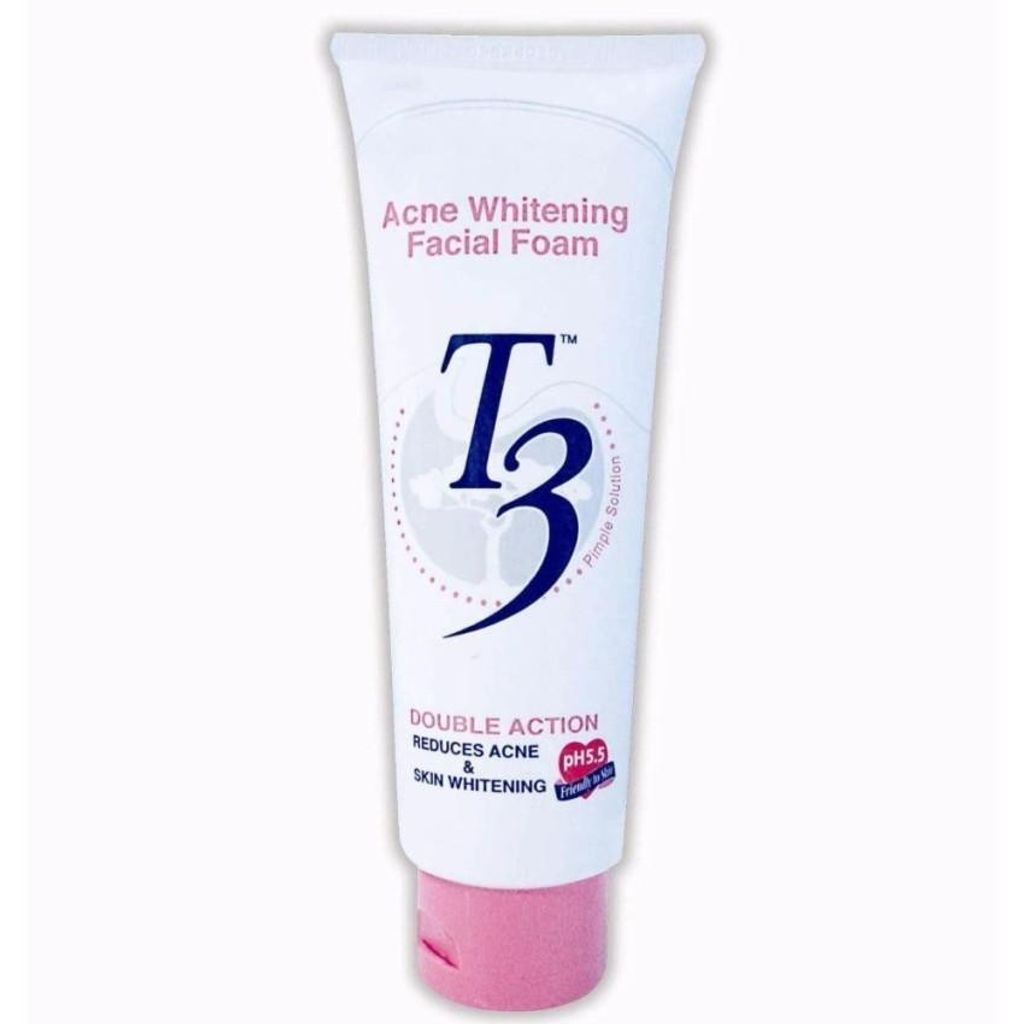 (001988) T3 Acne Whitening Facial Foam x 100g
T3 Acne Whitening Facial Foam is a foaming cleanser with whitening properties specially formulated for pimple-prone skin. It contains a combination of natural plant extracts effective against pimple-causing bacteria. It also serves as a skin lightening agent. With consistent use, you can have an acne free and fairer skin.
Directions:
Wet your face. Squeenze a small amount onto your hand an lather it. Apply it onto your face and massage gently, then rinse off thoroughly.