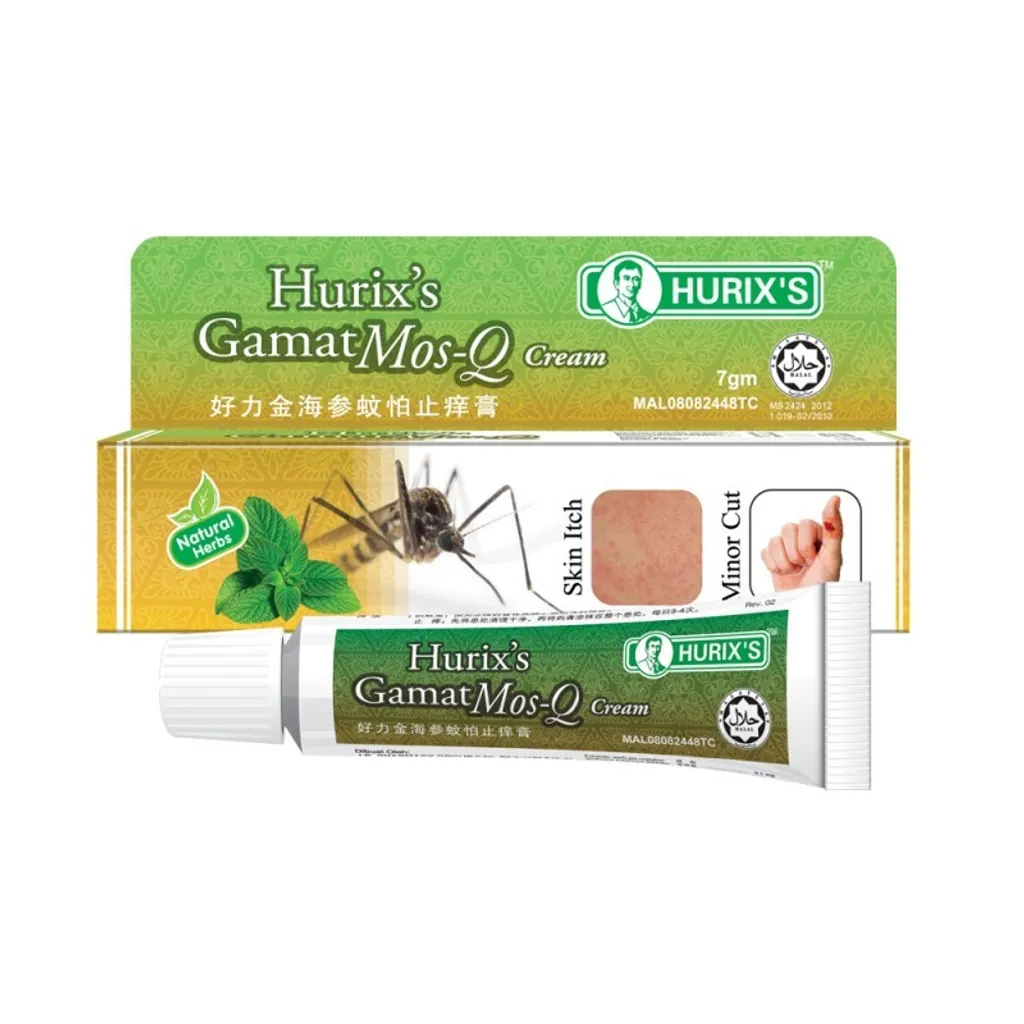 (002033) Hurixs Mosq Cream x 7gm
Hurix's Gamat Mos-Q Cream is made from sea cucumber and natural herbs extract.It helps to prevent mosquitoes and insect bites. It is thus suitable for use anywhere at any time,such as camping,jungle hiking,tracking and other outdoor activities at beaches,farms,parks or fields.
Indication:
Traditional used to relieve skin itchiness due to mosquitoes and other insect bites,to ease itchiness between toes and fingers,treats minor swelling and minor cuts.
Direction:
For protection:Apply the medicine on exposed area or where necessary. For itch:Clean the affected part,apply the medicine throughout the affected part 3-4 times daily.