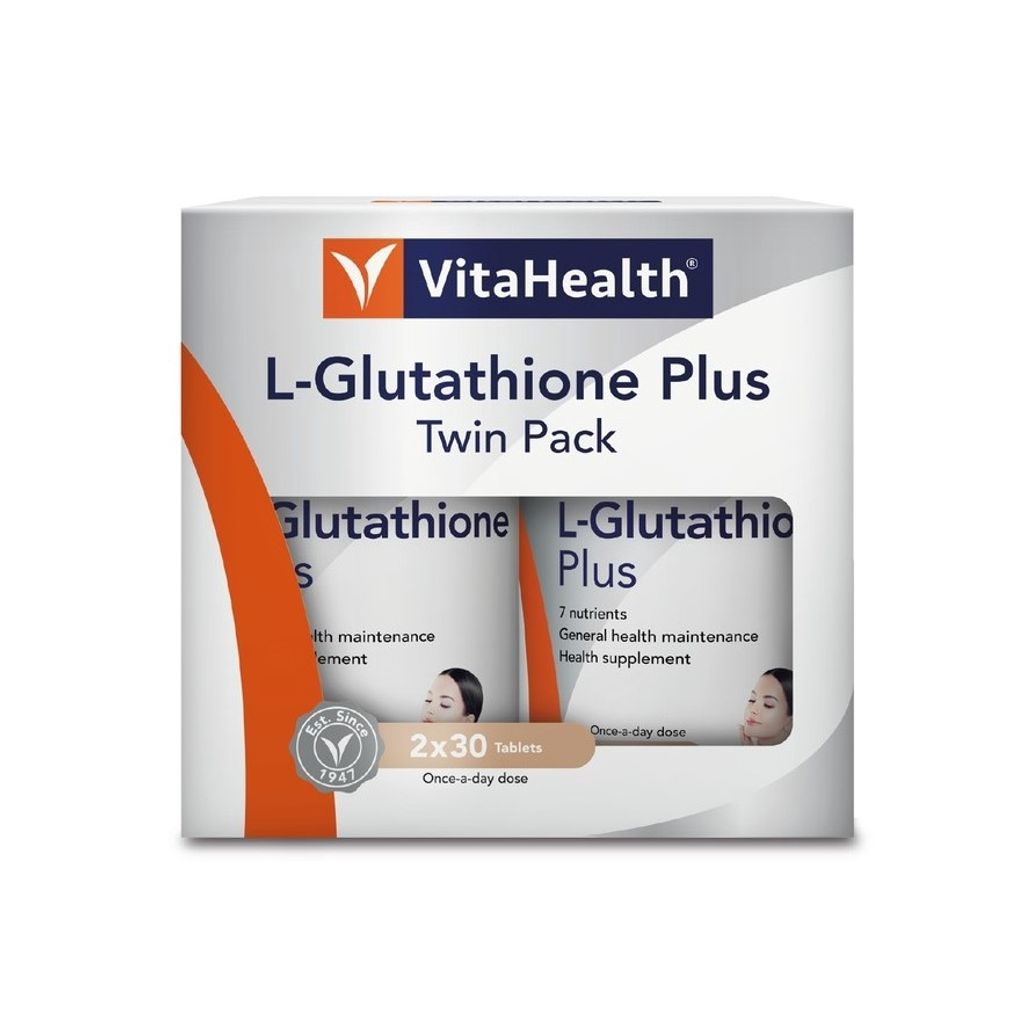 (002154) Vita L-Glutathione Plus Tabs 2x30s
#VitaHealth L-#Glutathione Plus combines #l-glutathione with 6 other well-known nutrients -astaxanthin, alpha lipoic acid, grape seed extract, l-cysteine, vitamin C and zinc. L-glutathione is regarded as our body's master antioxidant. It gives a total skin-lightening effect by reversing the metabolism of melanin, turning eumelanin (dark pigment) into pheomelanin (light pigment). It works from within to visibly lighten the #complexion evenly. L-glutathione also plays a crucial role in the body's #immune functions and #detoxification process.
- 7-in-1 skin nutrients
- Formulated with 100mg L-glutathione and 6 other 1
- Made in USA
L-glutathione promotes skin #whitening by reversing the melanin's metabolism, turning black pigmentations (eumelanin) into light #pigmentation (pheomelanin). It is combined with natural #antioxidants - #astaxanthin and #grape seed proanthocyanidins for synergistic effect, leading to a vibrant, #youthful-looking skin.