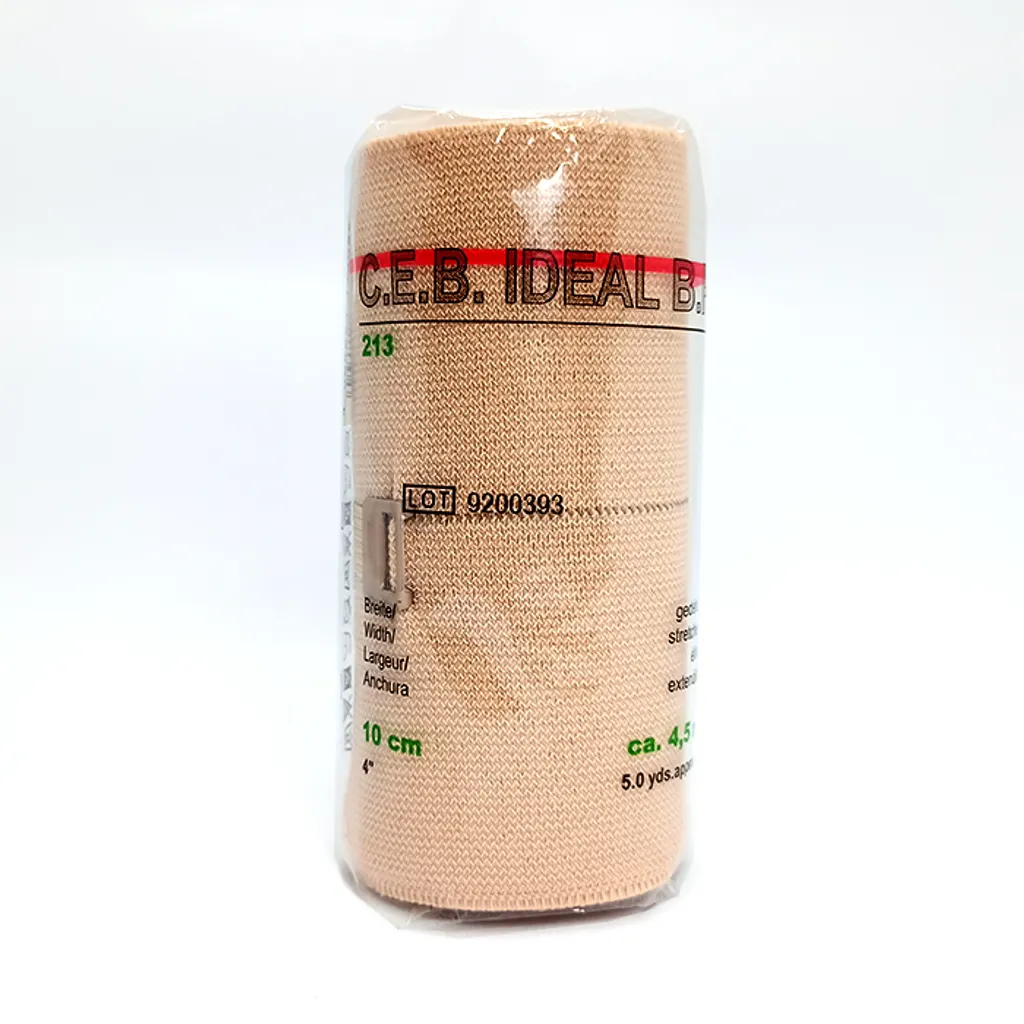 (002536) CEB-Ideal BP 10cm x 4.5m (4in)
Easily adheres to itself, do not stick to skin or hair. Easy to apply and remove.
Permeability:
-After bandaging, skin can fully contact with air, ease of evaporation of sweat and moisture, very comfortable.
-High flexibility: its length can exceed more than 200% and enhance the performance of dressing.
-Conforms to the body, perfect for sustained compression.