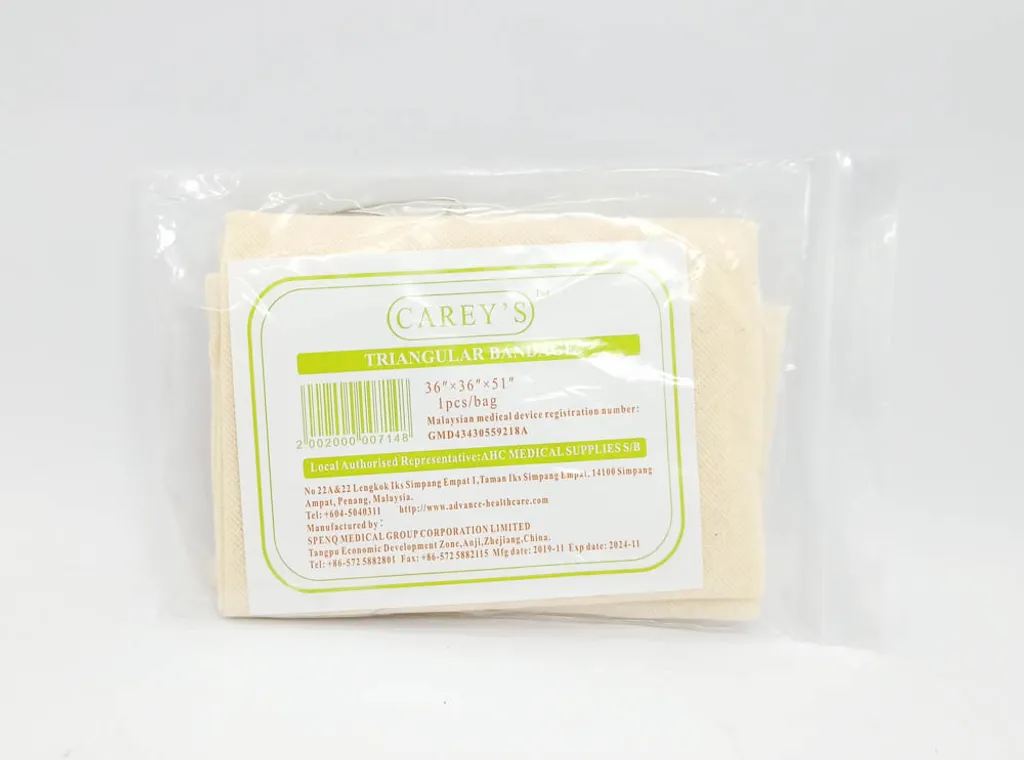 (002557) Triangular Bdg 36x36x51 (AHC) x Each
- It can be used unrolled as a sling, folded as a normal bandage or for specialized application in first aid.
- Instruction for use : Clean your hands before and after dressing a wound.
- Ia boleh digunakan sebagai anduh, pembalut biasa ataupun pembalut khas digunakan semasa memberi pertolongan cemas.
- Arahan penggunaan : Basuh tangan anda sebelum dan selepas merawat luka.