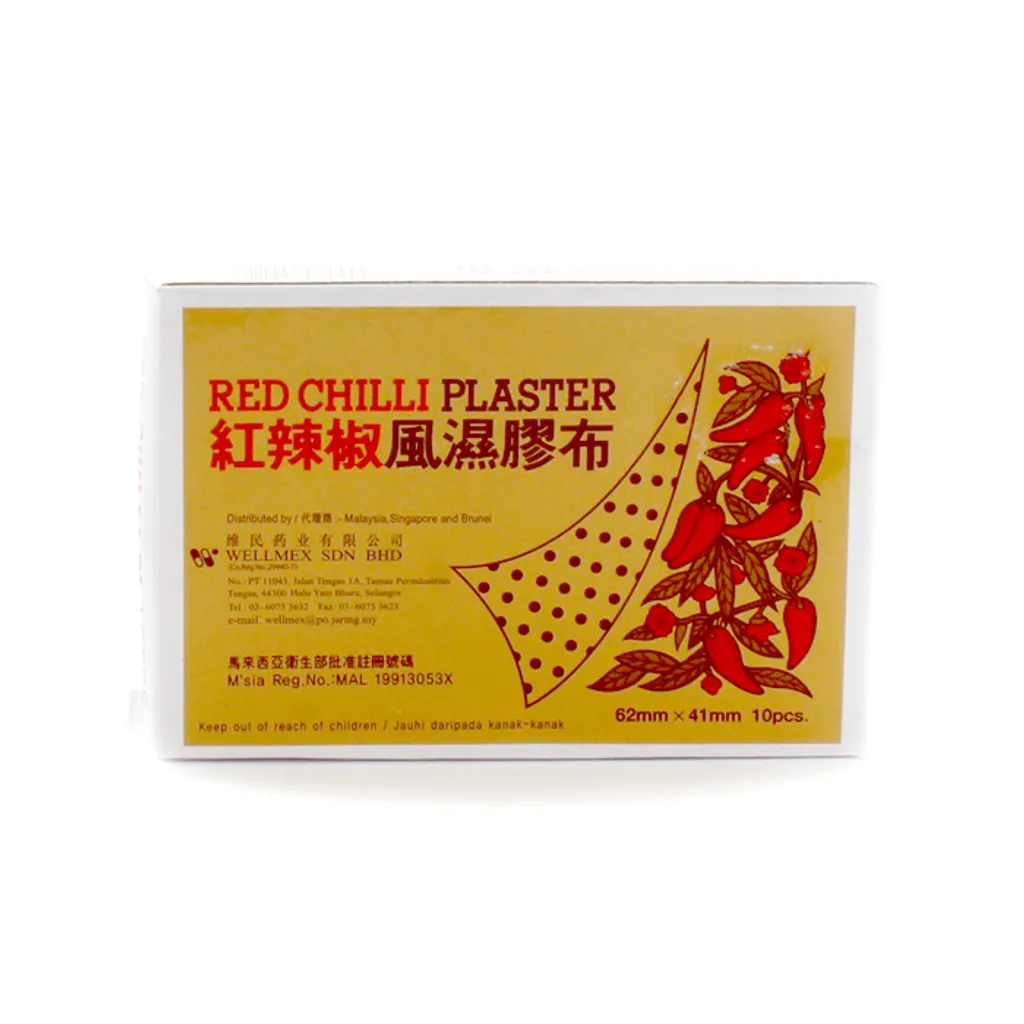 (002616) Red Chilli Plaster 62mm x 41mm x 10s(Box)
Indication
For the symptomatic relief of minor aches and pains of muscle and joints,minor burns,minor cuts,insect bites or skin irritation.

Use instruction
Wash the skin with soap and water and dry it well. Remove the covering material from the adhesive side of the plaster. Place the plaster on the aching spot and press it to the skin until it sticks.after use remove the plaster bt taking it at one corner and take it off.if there are any pieces of plaster remaining,they can be removed easily by rubbing the spot with alcohol or spirit.the plaster should be worn for 2 or 3 days. In extreme cases a second one may be applied.
Contra-indication
-a history of sensitivity to the drug


Drug interaction
-not known

Side effects/adverse reaction
-rashes and pruritis may occur occasionally

Sings and symptoms of overdose and treatment
-salicylate poisoning will not occur with normal dosage of one or two application a day.if site effects like rash and pruritis occur,remove the and reaaply after 1 -2 days or apply on another area if pain involved a bigger area.

Warning/precautions
Do not use near regiron of eyes,mucous membranes etc and dermatitis by lacquer poision,moisture,injuries. For external use only.