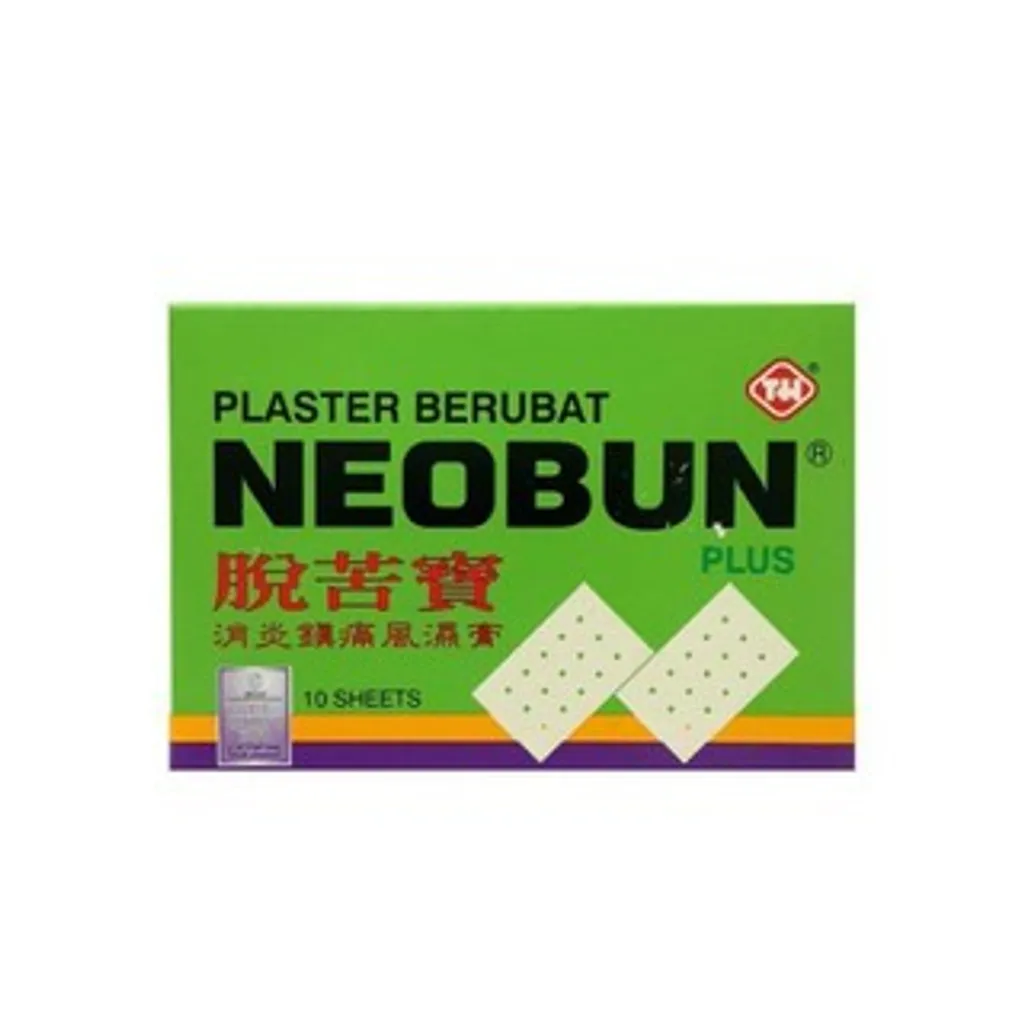 (002630) Neobun Medical Plaster x 10s
Neobun analgesic plaster, muscle ache, Pain relief toothache headache, backache.
Properties Use for relieve muscle pain analgesic muscle ache Pain relief, toothache, headache. How to use Clean and dry area for application or take off after a shower peel off the protective film and apply analgesic plaster area with pain medication. It should be to change the plaster every 12 or 24 hours.