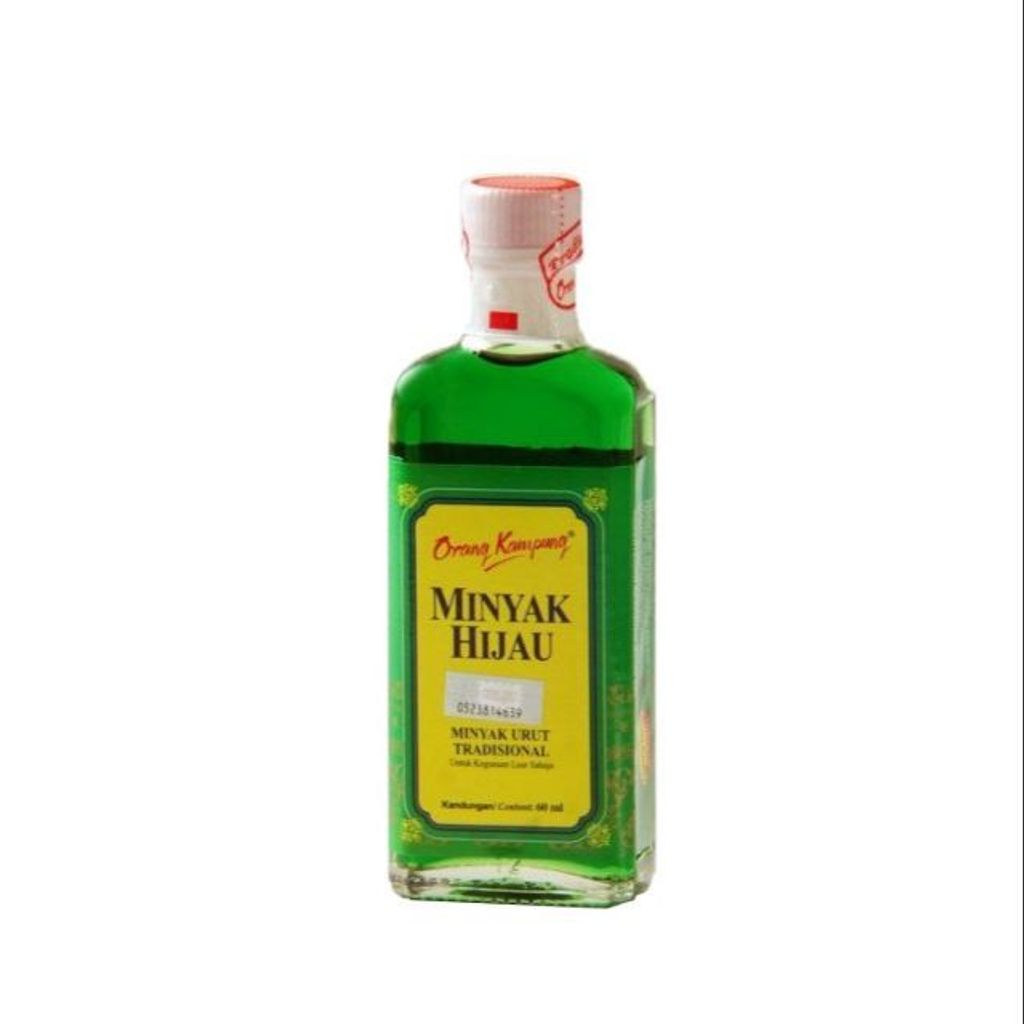 (002877) Minyak Hijau x 60ml (KOK)
Benefits
Used to relieve joint pain
Used to relieve pain
Used to relieve nerve tense
Used to relieve insect bites
Main Ingredients
Methyl Salicylate – help relieve joint aches, muscle strain and inflammation of the skin.
Camphor-Act as an aesthetics and anti-microbial substance and easily absorbs into the skin and gives a sense of cold like menthol
Menthol –cold feeling impact and also provide relief to muscle aches
Minyak kayu putih – act as anti-inflammatory and anti-microbial
Direction to Use
Apply on affected area, 3 times a day.
This product contains methyl salicylate and when used on the skin, it can absorb into the skin and blood vessels.
For patients taking warfarin, excessive use can increase the chance of bleeding.
For external use only.