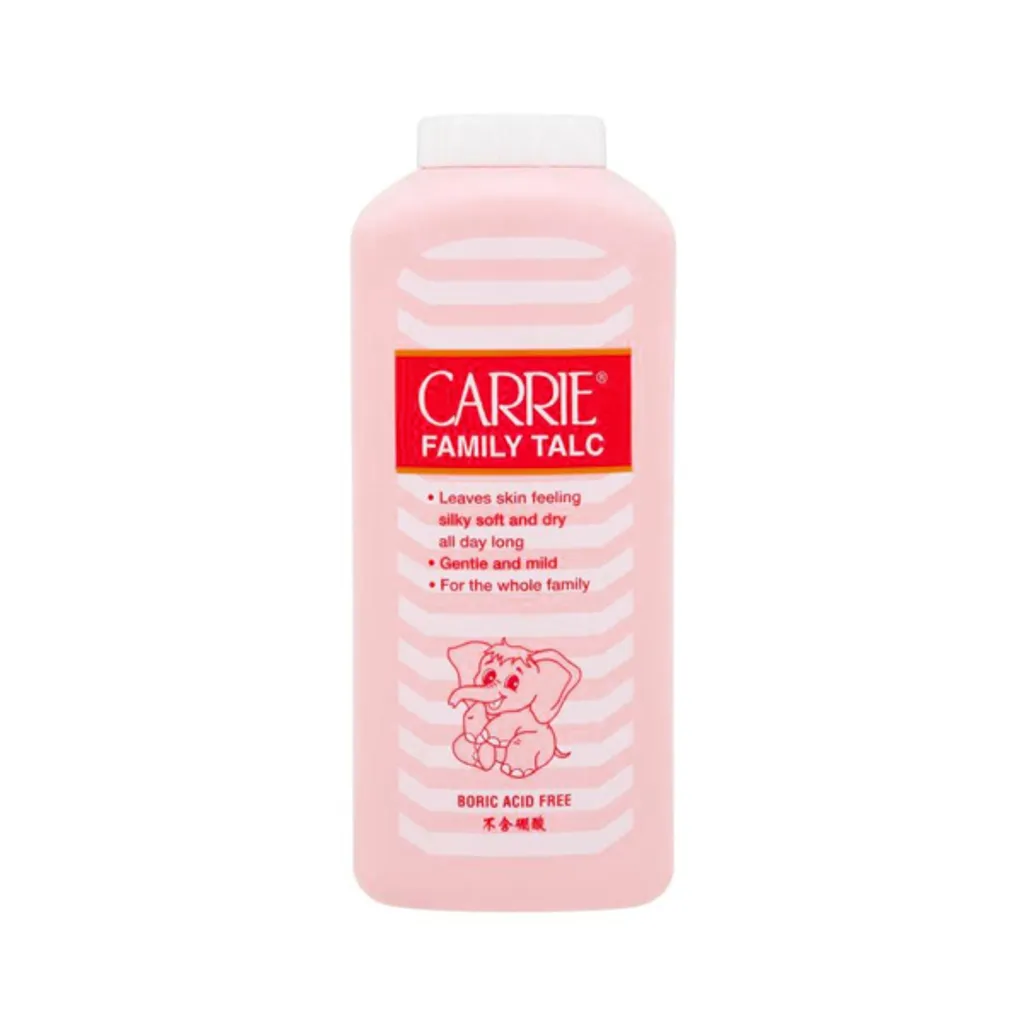 (003022) Carrie Family Talc Pink x 75g
Product Description
Created for total family comfort, CARRIE Family Talc is made of special ingredients to keep your whole family feeling fresh and comfortable all day long.
CARRIE Family Talc leaves your skin feeling silky soft and gently dry. Cool and mildly fragrant, its softness wraps you in total comfort and freshness.
Directions: Sprinkle desired amount onto palms before applying on your skin.
Ingredients: Talc, Fragrance.
Keep in a cool, dry place
* Leaves skin feeling silky soft and gently dry all day long
* Gentle and mild
* For the whole family
* Boric Acid Free