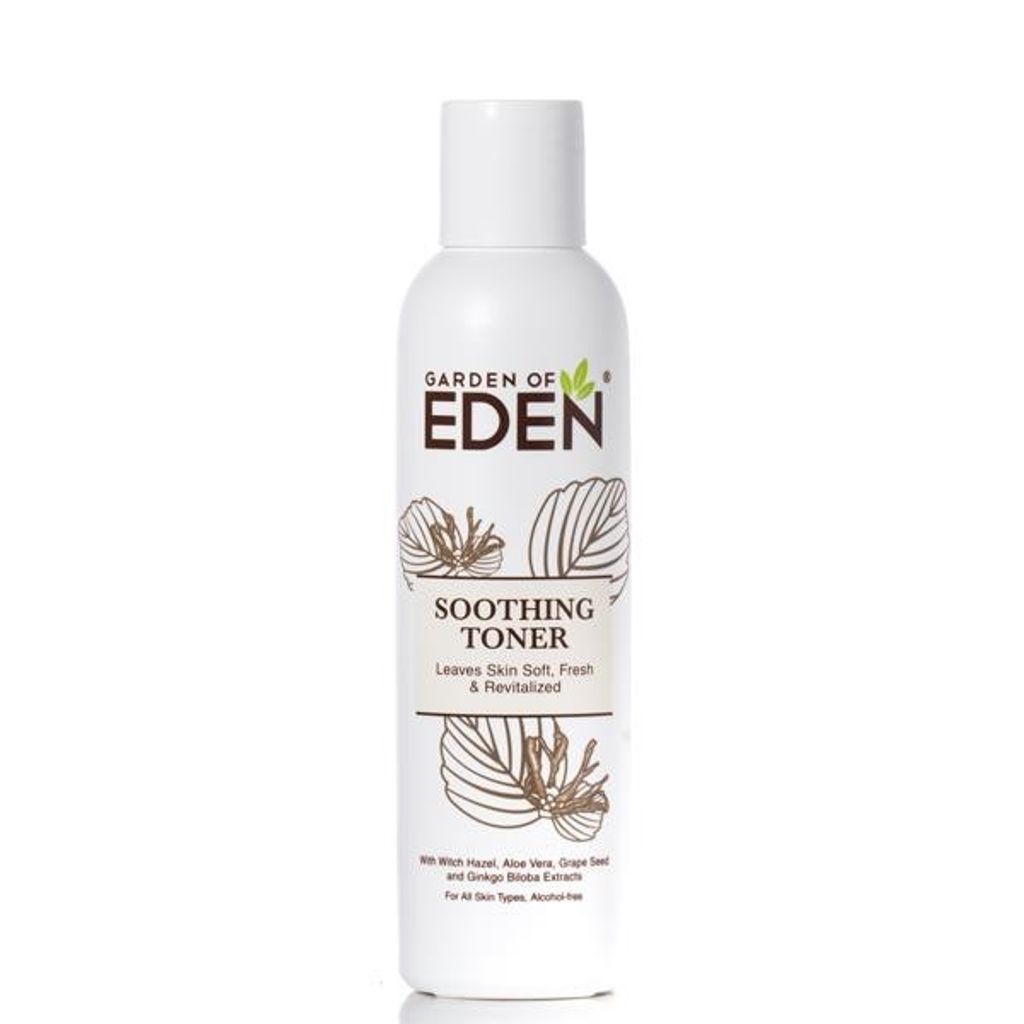 (003117) Soothing Toner x 100ml (GOE)
Plant-based and alcohol-free, Soothing Toner is ideal for all skin types including dry and sensitive skin. With witch hazel extract, a natural astringent agent, this toner effectively minimizes open pores, while leaving the skin calm and refreshed. It also contains aloe vera and ginkgo biloba extracts, which when combined, give an enhanced soothing effect to inflamed and irritated skin.
Triple Action Benefits:
- Helps minimize enlarged pores
- Revitalizes and soothes skin
- Keeps skin feeling fresh and clean
Ingredients:
Hamamelis virginiana (witch hazel flower extract), aloe vera, grape seed, ginkgo biloba extract, Lavender essential oil
Recommended For:
All skin types including dry and sensitive skin
Directions:
After cleansing face, dispense a small amount of toner onto a clean cottonpad and gently wipe face and neck.