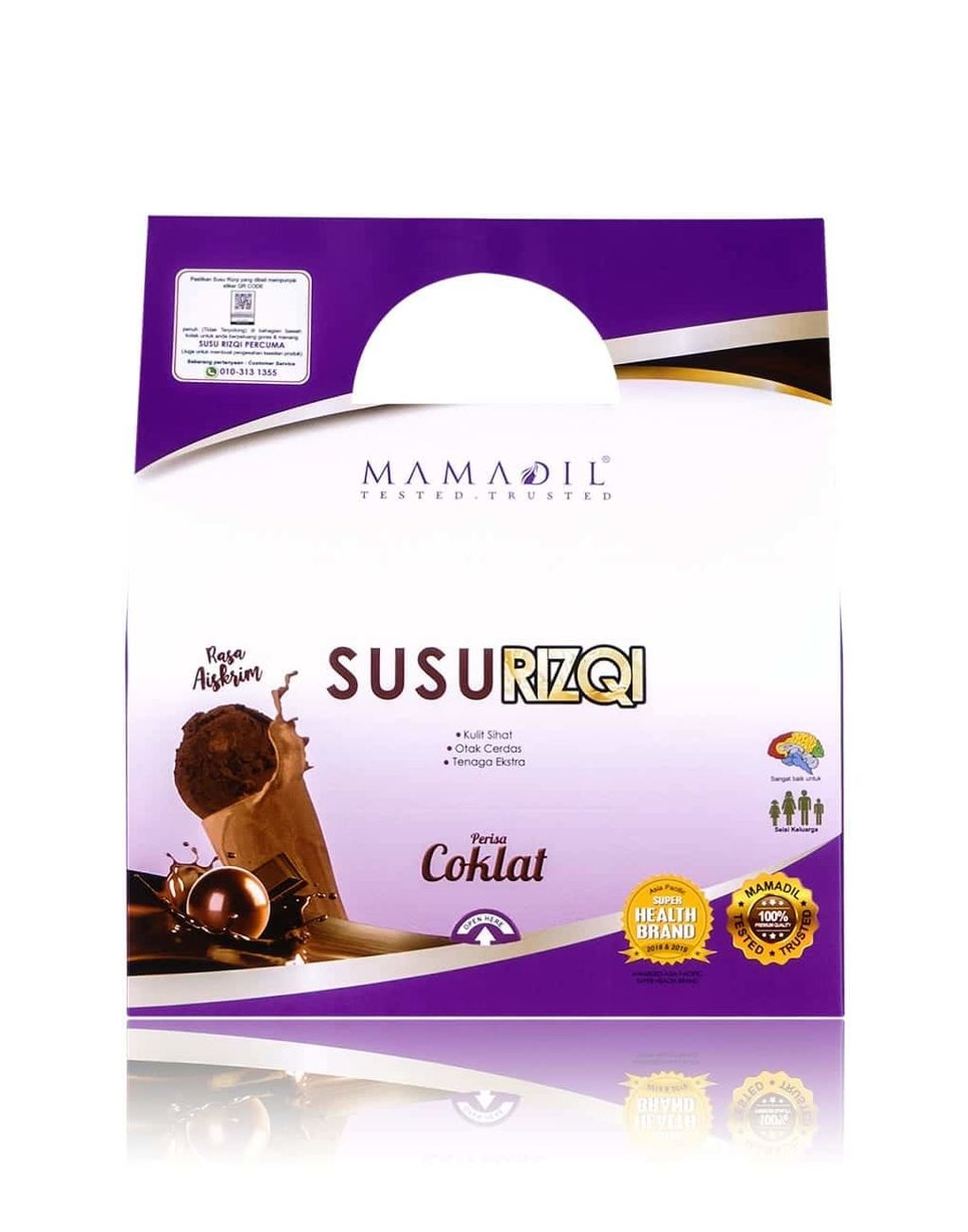 (003131) Mamadil Susu Rizqi (C) 20g x 20s
Susu Rizqi powder rich in A2 casein protein and Alpha Hydroxy Acids from goat milk. A rich source of AHA from goat milk can help moisturize, brighten skin, and set right uneven complexion on your face and body. It comes with black cumin, honey, olive oil, dates and raisins extract to enrich the taste. Provide healthy and silky smooth skin.
Recommended 2 sachets/day. Add one sachet (20g) of milk powder to 1 glass (200ml) of warm or cold water and stir well.
To maintain the creamy taste in your mouth, the temperature of the water should not be more than 40°C for warm and 15°C for cold water
6 key nutrients that keep child, active person, expecting mums and elderly energize all day long
Each serve of Susu Rizqi is a key source of pregnancy nutrients
Available in vanilla, chocolate and strawberry flavours.