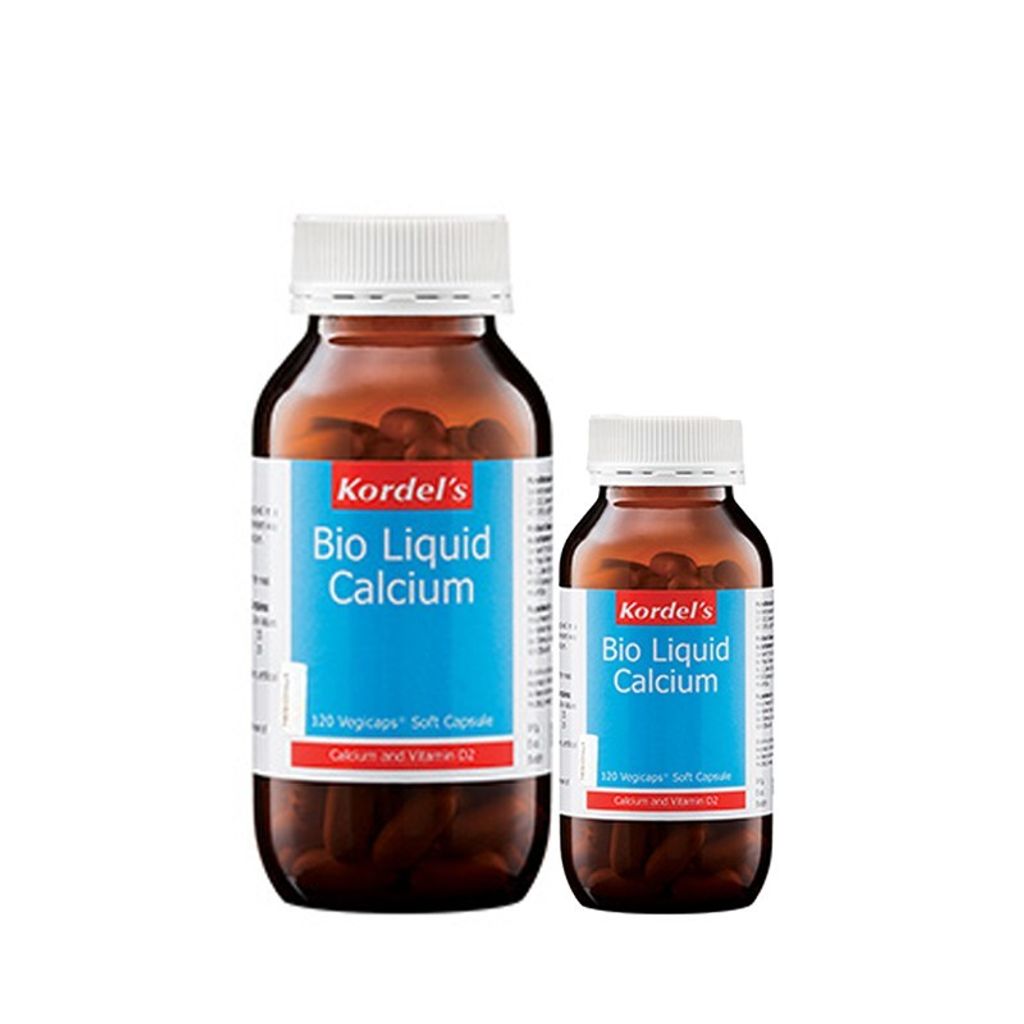 (003134) Kordels Bio Liquid-Calcium Tabs x 120s + 30s
Bio Liquid-Calcium
Kordel's Bio Liquid-Calcium is a convenient way to supplement your daily intake of calcium, as it provides 350mg of calcium with added Vitamin D for improved absorption. It comes in a pre-dissolved liquid form that is encapsulated in a Vegicaps® softgel capsule, making it easy to swallow. The capsule will rupture within 3-5 minutes.
Calcium and Health
Calcium is an essential mineral found in great abundance in the body. 99% of the body's calcium is stored in the bones and teeth, and the remaining 1% is in the blood. Calcium plays an important role in regulating several bodily functions, including:
Regulating the heartbeat
Conducting nerve impulses
Stimulating hormone secretion
Clotting blood
Building and maintaining healthy bones.