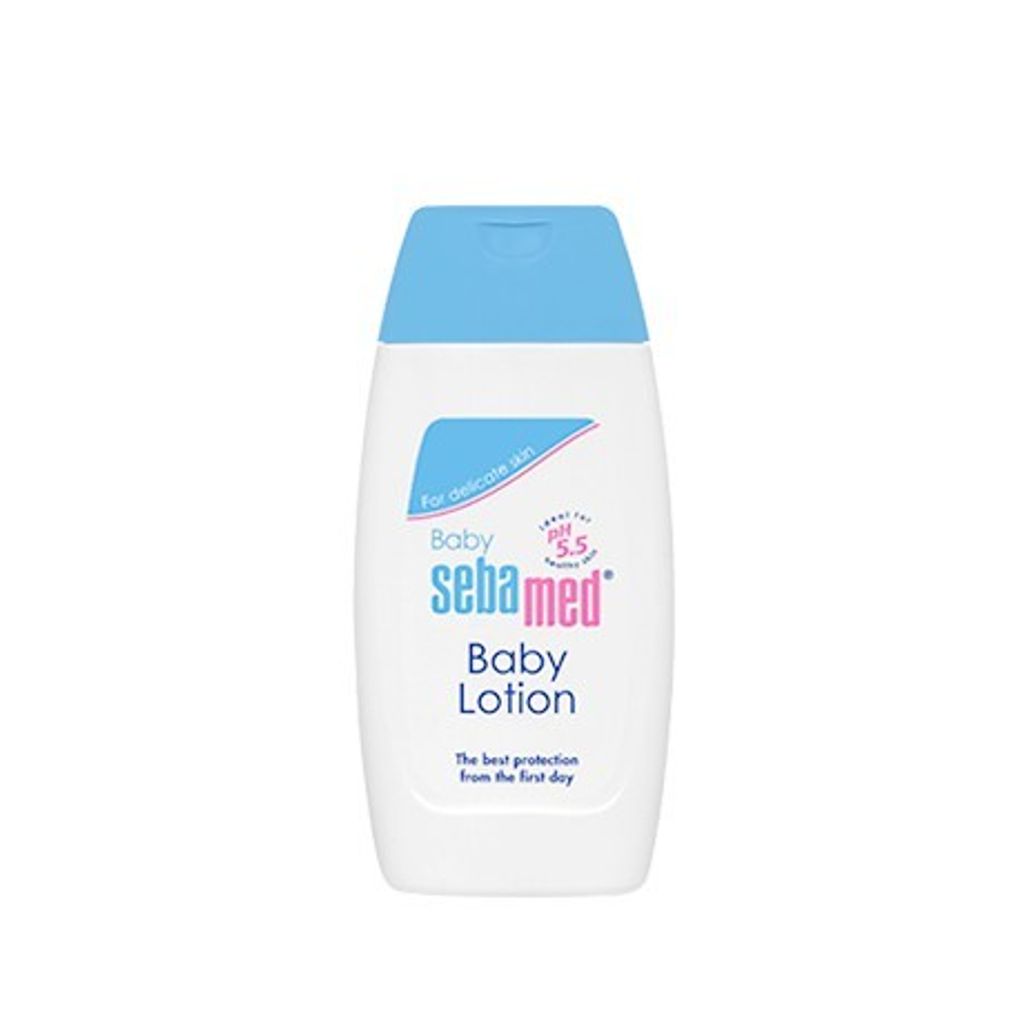 (003158) Sebamed Baby Lotion x 100ml
The efficiently moisturizing and emollient complex is rapidly absorbed for gentle protection to safeguard baby′s delicate skin against dryness.
- Consolidates the resistance of baby's delicate skin.
- With the pH value of 5.5 Baby sebamed is clinically proven to promote the development of the acid mantle.
- Free from nitro-mochus compounds, formaldehyde, nitrosamines, dioxan.
Product features:
- Gentle protection for delicate baby skin
-Moisturizing and emollient complex safeguards against dryness
-Allantoin makes the skin smooth and supple
-Chamomilla recutita extract counteracts inflammation and irritation of the skin
-Rapidly absorbed without greasy residue
-Mild pleasant fragrance
-7% lipid compound oil-in-water emulsion