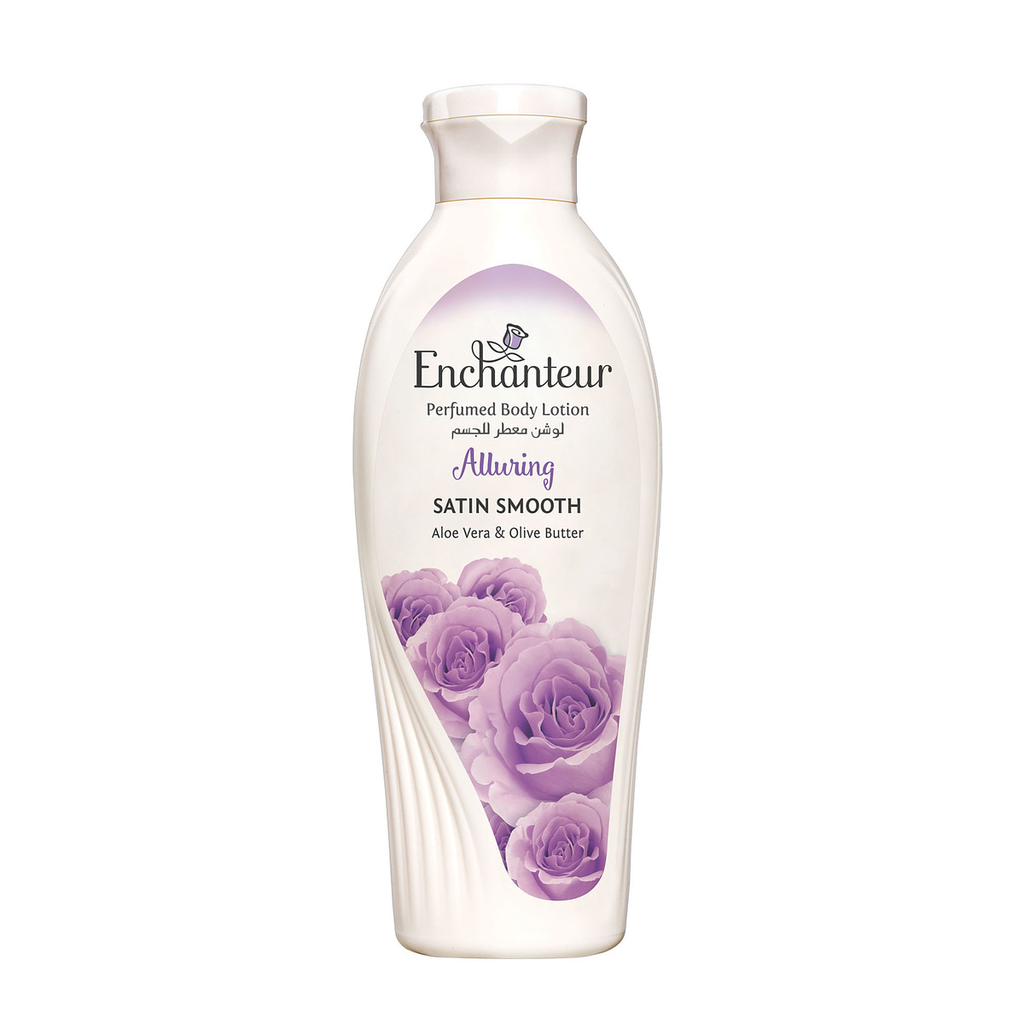 (003177) Enchanteur Lot.x 250ml (Alluring)
Indulge in Enchanteur Alluring Satin Smooth Body Lotion with its seductive fragrance of Rose and Iris enhanced with creamy Vanilla to give your skin tender loving care.
Formulated with non-greasy Satin Smooth and specially enriched with Aloe Vera and Olive Butter to give your skin optimum moisturisation and nourishment. Apply daily for silky smooth, beautiful soft skin.